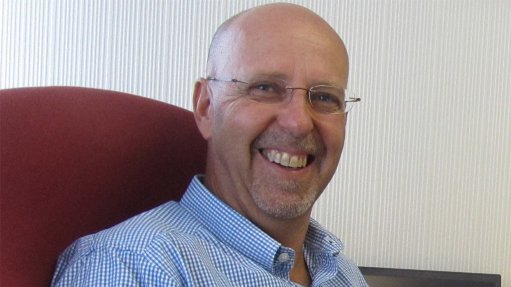 MARIUS BOTES This dynamic joint venture will be a game-changer for the future of mining in Africa
The joint venture (JV) between Stefanutti Stocks Mechanical – part of construction group Stefanutti Stocks – and Australian industrial services operation the Dawsons Group of Companies is "ground-breaking and a first for the pan-African mining sector", says Stefanutti Stocks Mechanical MD Marius Botes.
Stefanutti Stocks Mechanical is a pan-African expert in the construction of structural, mechanical, electrical, instrumentation, platework and piping, while the Dawsons Group is an acknowledged international expert in tailored plant maintenance, shut-down support and nonproductive infrastructure maintenance. Negotiations between the parties started in July last year and were concluded in January.
"The JV is aimed at providing minerals processing plant maintenance and/or construction services for mining clients in various countries. "The two parties have a similar corporate and operational ethos and culture, and will be flexible in coming up with 'tailor-made' solutions for clients," he explains.
The JV will provide Dawsons with exposure to the pan-African market, as their maintenance track record is mostly in the mining sector, while that of Stefanutti Stocks Mechanical has previously been in the petrochemicals sector.
It was a "strategically important" factor for Stefanutti Stocks Mechanical to tap into the Dawsons knowledge base, Botes advances.
Botes says, although both parties have substantial experience in maintenance within the mining and petrochemicals sectors, as ever it will remain challenging to work around the logistical and local-content requirements of executing such work in Africa, with different approaches required depending on the country where the service is to be delivered.
The parties aim to achieve a sustainable business solution to provide specifically structured minerals plant maintenance solutions for selected clients in selected countries and, as a JV, to target clients in West, East, Central and Southern Africa, he comments.
"We have approached our current clients in these regions and are preparing some proposals in this regard."
The parties hope that the JV will grow into a long-term partnership that allows for future growth strategies into new markets and regions, Botes states.
"Ultimately, this dynamic JV – drawing on our extensive combined industry experience – will be a game changer for the future of mining in Africa."
Dawsons MD Sharon Dawson agrees, noting that the JV "makes great synergistic sense . . . as Stefanutti Stocks Mechanical have the relationships, resources, in-country knowledge, infrastructure and pan-African projects experience, while we have the minerals processing plant maintenance expertise".
Projects
Stefanutti Stocks Mechanical is working on several mining projects in East, West and Southern Africa.
The company was awarded the contract for Phase 2 of the Kwale mineral sands mine construction project, in Kenya, for mineral sands producer Base Resources. The project was awarded in June last year and is scheduled for completion this month.
The scope of work includes completing the civil works for the new plant's operational areas, including the fabrication and installation of steelwork to extend the process buildings, as well as installation of new gravity separation units and the required piping.
The company also won the contract for the Ahafo mill expansion project, in Ghana, and the fabrication required for the material feed from the adjacent Subika mine. The Ahafo project involves the installation of 935 t of structural steel, 800 t of platework and 2 420 t of mechanical.
The Subika project will involve the installation of 380 t of structural steel, 101 t of platework 450 t of mechanical and 2 500 m of piping. The contract, awarded in July last year, is scheduled for completion in September or October this year. Stefanutti Stocks Mechanical will manage Subika as a separate, standalone project and has also secured the installation portion thereof.
Local contracts include a new multidisciplinary project at the Sishen iron-ore mine, in the Northern Cape, which it was awarded in June last year. The project involves erecting an ultrahigh, dense-media separation plant. The hand-over date is scheduled for September this year.
Stefanutti Stocks Mechanical is keen to create a sustainable presence in sub-Saharan Africa and has signalled its long-term intentions to invest in Africa by shipping several large capital equipment items to West Africa, where these will remain permanently for use on local projects, Botes concludes.