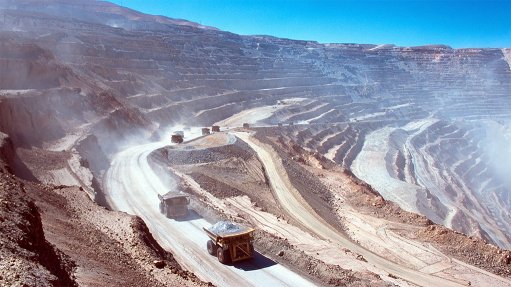 Bisha, Eritrea
Photo by: Nevsun Resources
VANCOUVER (miningweekly.com) – Canadian base metals producer Nevsun Resources has signed a ten-year deal with Glasgow-based Aggreko to provide solar-diesel hybrid power to Nevsun's flagship Bisha mine, in Eritrea.
Aggreko will supply 22 MW of diesel and 7.5 MW of solar-generated power for the company's copper and zinc operations.
"Nevsun is pleased to partner with Aggreko on this innovative arrangement in an effort to reduce our ecological footprint in the country while lowering our operating costs and ensuring we maintain a reliable power source given the mine's remote location. Bisha should begin reaping the benefits of solar power as early as October 1," Nevsun VP for corporate social responsibility Todd Romaine stated Wednesday.
Aggreko's solar-diesel hybrid power package combines cost-effectiveness and renewable energy with the reliability of diesel-generated power to provide uninterrupted power round the clock.
The company has designed innovative power plans for more than five decades, across multiple industries and in diverse locations around the world, and brings this wide knowledge to bear on every new project their project planners are asked to consider.
The hybrid programme was developed at Aggreko's manufacturing and technology centre in Dumbarton, Scotland, and uses the latest diesel generators, which are considered the most efficient in the world.
They are remotely monitored using proprietary Aggreko telemetry to ensure optimum operational and fuel efficiencies.
"Technology never stands still, and neither does Aggreko. Our mobile, modular power enables us to make a massive difference to the communities and industries we serve, and our solar-diesel hybrid offering is an example of an innovation that brings cost-effective, reliable, uninterrupted power with additional fuel flexibility to customers," Aggreko CEO Chris Weston added.