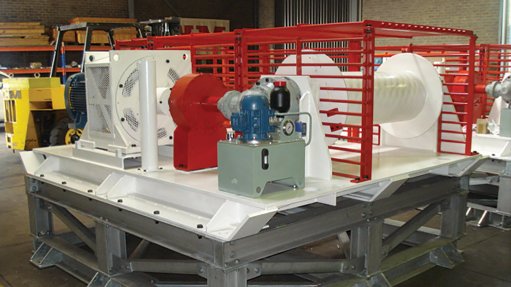 Nepean Conveyors is a privately owned company specialising in the design, in-house manufacture, installation and servicing of overland, underground and surface belt conveyor systems and bulk materials handling projects.
As part of the Australian-based Nepean group, the company has forged a solid reputation for robust, practical and reliable designs and quality-manufactured equipment for over 25 years.
Nepean's activity in South Africa started in 1990, with its products represented under licence for 5 years. Nepean Conveyors (Pty) Ltd was founded in 1995 and is now well established in coal, hard rock mining, surface and underground applications.
Nepean Conveyors engineer, procure, construct, commission and optimise integrated electromechanical bulk materials handling conveyor solutions and products across the product life cycle.
In alliance with complementary businesses, Nepean Conveyors delivers the following services:
Design of complete conveyors for the bulk materials handling industry, including underground, overland and plant conveyors
Professional design certification
Fabrication and corrosion protection
Identification and supply of all conveyor requirements, products and services
Calculation of power and tensions for running, ramping, coasting and braking applications
Detailed design of complete conveyors, including shop fabrication drawings
In-house manufacture of fabricated steelwork and subcontracted machined components
In-house assembly of critical system elements
Supply, delivery, installation assistance, commissioning and after sales service of all products and projects
Operational and technical client training to ensure the correct and safe use of equipment
Nepean Conveyors complies with the highest safety standards and adheres to the requirements of a comprehensive Safety, Health, Environmental and Quality (SHEQ) system. Nepean Conveyors South Africa is ISO 9001:2015 accredited.
The company's completed projects include Matla Coal Ltd, Matla Coal No 2 Mine, Bank Colliery, Northam Platinum, New Denmark Colliery, Lebowa Platinum, Khumani Assmang, QIT Madagascar Minerals, Grand Côte, Puerto Nuevo (Colombia), MSF Sugar Australia and Corobrik.