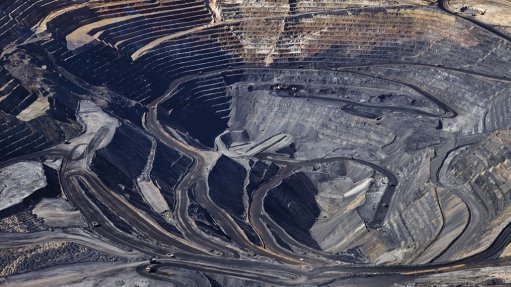 LEVELS OF QUALITY The new SLOPE3D technology allows for three-dimensional monitoring of slopes and surfaces in the mining sector
Having noted the industry's need for more advanced slope stability, Seequent, the Bentley subsurface company, launched its advanced slope stability analysis tool, SLOPE3D, which empowers geotechnical engineers and engineering geologists to design safer slopes.
The tool was developed on the back of Seequent's longstanding two-dimensional (2D) solution, Slope/W, with the company embarking on the use of three-dimensional (3D) technology.
"SLOPE3D was developed by our GeoStudio team which is based in Canada," says Seequent Geostudio technical solutions director Chris Kelln.
He adds that the slope stability analysis solution, Slope/W, has been a trusted solution for analysing rock and soil slopes in mining and civil projects for over 30 years.
The new 3D solution can handle problems that involve complex topography, anisotropy, and/or groundwater conditions that cannot be captured in a 2D analysis.
The SLOPE3D – part of Seequent's GeoStudio portfolio – connects directly with its geological modelling software Leapfrog and collaboration software Seequent Central for a seamless workflow, with smooth data exchange.
"Also, given the 2D-3D integration and the similarity to the well-known 2D stability solution, the upskilling for SLOPE3D is minimal," adds Kelln.
Although Seequent has only recently started discussing and promoting the new technology among clients, it has already received a positive response, particularly around the seamless interoperability with the company's Leapfrog solution.
Kelln says SLOPE3D is an intuitive limit equilibrium solution for analysing rock and soil slopes in mining and civil projects – for example, hillslopes and openpit mines, as well as engineered structures such as dams and levees.
Additionally, SLOPE3D provides a practical approach for capturing slope failure mechanisms for simple to complex geotechnical models.
"Ensuring the safety and reliability of engineered projects is at the heart of geotechnical engineering," he adds.
Seequent specifically designed SLOPE3D to empower geotechnical and geological engineers to make confident decisions, improve safety, reduce project risks and costs and, ultimately, design better infrastructure.
GeoStudio's powerful and easy-to-use interface provides a unique modelling and analysis experience, and multiple 3D geometries and analyses can be added to a single project and solved simultaneously.
Geo-professionals can also include SLOPE3D analyses in existing 2D stability projects for efficient results comparison.
SLOPE3D also easily integrates with GeoStudio's advanced groundwater monitoring technology SEEP3D.
"This creates a seamless workflow with smooth data exchange and simpler data management to improve project accuracy and outcomes," he concludes.