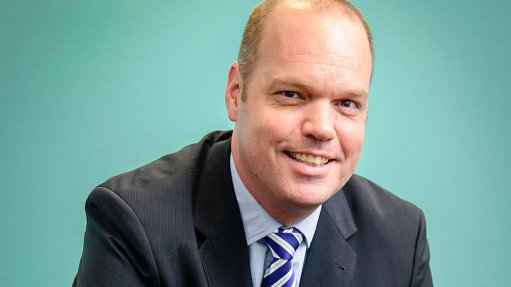 MATHIEU DU PLOOY WSP Parsons Brinckerhoff aims to be a responsible corporation by empowering and upskilling young engineers
Government must make strides to start implementing the National Development Plan (NDP) to strengthen the relationship between the private and public sectors, says consulting engineering firm WSP Parsons Brinckerhoff MD Mathieu du Plooy.
"We believe that, once implementation of the NDP starts, there will be a role for the private and public sectors in delivering the bulk infrastructure envisioned for the plan," he elaborates.
WSP has extensive experience in developing and upgrading infrastructure for State-owned entities, including municipalities, and private-sector properties. The company mostly provides consulting services for the property development, power generation and transport infrastructure-development sectors, says Du Plooy.
"Though the consulting engineering industry is going through a phase of slow work start-up in the infrastructure-development sector, we have found that the property development and power generation sectors have ample work for us.
"We are hopeful that the infrastructure sector will also pick up . . . especially with the implementation of the NDP," he says.
WSP is providing consulting services on the construction of JSE-listed resort hotel group Sun International's hotel and casino facility in Menlyn, Pretoria. The company is also consulting on the construction of insurance company Old Mutual's headquarters in Sandton, Johannesburg. Both projects are scheduled for completion in the next two years.
In addition, WSP rendered its services on the construction of the Fairscape Precinct in Gaborone, Botswana, which was awarded the Building Structure above R100-million award at the 2015 Fulton Awards.
Du Plooy notes that the company is also working on several long-term projects in the power generation sector as the owner's engineer for State-owned power utility Eskom's baseload coal and combined-cycle power generation projects.
Further, WSP is providing design and project-monitoring services for various municipalities' road and railway infrastructure upgrade projects in the Western Cape, the Free State, KwaZulu-Natal and Gauteng.
In terms of projects under way outside South Africa, WSP is working on property development projects in West Africa, power generation projects in Mozambique and other parts of East Africa, as well as several infrastructure development projects in Nigeria.
"We believe in being a responsible corporation in terms of developing young engineers. Therefore, over the past nine years, we have worked with [social welfare provider] Joburg Welfare to promote education and, more recently, we refocused our involvement to emphasise mathematics and science funding, as learners of these subjects will feed into our business," elaborates Du Plooy.
WSP also has in-house programmes to empower and upskill its employees. The company has a staff complement of about 1 000 workers located across Africa.