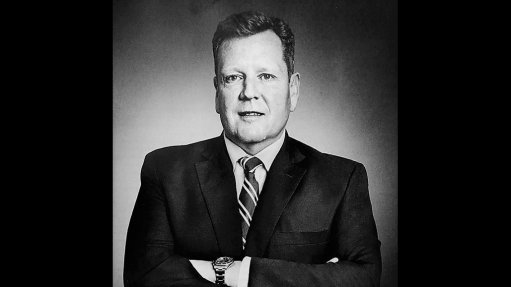 WARREN BEECH Namibia's increased investment in battery minerals is attributable to its extensive deposits and its stable and mature mining subsectors
Namibia has consistently maintained its position as one of sub-Saharan Africa's primary mining investment destinations, with increased investment in minerals such as cobalt, lithium and copper.
The country has deposits of these minerals – known as the battery minerals – which are in extremely high demand, says law firm Beech Veltman CEO Warren Beech.
This is owing to these minerals being vital to the Just Transition, which can be achieved using renewable energies and electric vehicles (EVs).
While Namibia has historically focused on diamonds, zinc, uranium and gold, the country's ease of doing business, its natural resources, good infrastructure, political stability and mature mining sector mean that its mining sector is inevitably linked to the world's demand for battery minerals, he adds.
One key aspect that assists Namibia in pursuing investment is its current mining policies and laws.
These policies and mining laws include the Minerals Policy of Namibia, which helps ensure the environmentally acceptable development of the mining industry; the Minerals (Prospecting and Mining) Act, which regulates licensing, reconnaissance, prospecting, extraction, disposal and other minerals-related activities.
Other relevant laws include the Minerals Development Fund of Namibia Act, which provides for the establishment of the Minerals Development Fund that offers grants or other financial assistance to entities trying to progress mine development, while the Foreign Investment Act ensures the equal treatment of foreign investors dealing with Namibian firms.
Beech explains that "the abovementioned policies and Acts all contribute to a healthy legislative framework that has, most importantly, remained stable, thereby providing investor certainty that is supported by consistent interpretation and application".
Moreover, one of the Ministry of Mines and Energy's primary mandates is to attract private investment in exploration, prospecting and, ultimately, mine development.
Expansion Projects
There are several expansion and development projects under way.
Examples of these projects include the development of a cobalt mining project, in the Kunene region, by mineral mining company Gecko Namibia; the development of a lithium mine by TSX-listed miner Desert Lion Energy; and the development of another lithium mine by lithium exploration and development company Lepidico.
Namibia's increased investment in battery minerals is attributable to not only its extensive deposits but also the country's "long, stable and mature" mining subsectors, and the consistent interpretation and application of mining and environmental laws, which, ultimately, makes Namibia a key player in the transition to the green economy, Beech concludes.