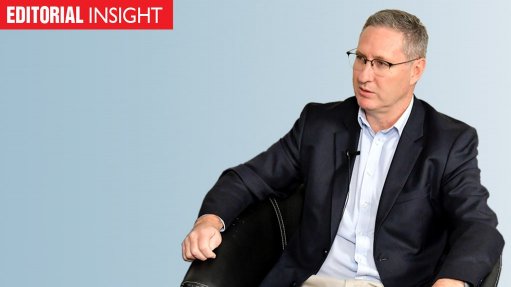 German Vice Chancellor Robert Habeck, who is also Minister of Economic Affairs and Climate Action, made two provocative points during the fourth German-African Business Summit, which took place in Sandton earlier this month.
The first was that there can no longer be a trade-off between industrial development and climate action, given that environmental sustainability and economic prosperity are now mutually dependent.
The second was a warning that those countries seeking to hold on to fossil fuels while transitioning cautiously to renewables would place themselves at a competitive disadvantage in a context where developed countries were seeking partners to support their implementation of decarbonisation commitments.
"You can't do both," he argued. "Having two strategies means you don't have a strategy."
The first point is not immediately obvious and will, no doubt, be contested by industrial incumbents and environmental activists alike.
Nevertheless, the model seems to be gaining prominence across most of Europe, North America and parts of Asia, with the name of Habeck's own Ministry (the Ministry for Economic Affairs and Climate Action) indicative of how Germany is moving to integrate the concept into its own economic policy.
It is premised on creating new markets and industrial opportunities that fully embed climate action and it implies that technologies and business models that fail to do likewise will face difficulties.
It also has significant implications for the products and business models of companies that aim to maintain strong trade relations with Germany and Europe. In the near term, those companies face the prospect of the Carbon Border Adjustment Mechanism, which is likely to be ramped up over time.
Habeck also noted that the Inflation Reduction Act in the US will further entrench and bolster the approach by redirecting serious financial firepower the way of new green markets, including electric vehicles, renewable energy and hydrogen.
"So, the decision is made and now the competition has to begin to decide where the best opportunities are and where the best sites are for producing these," Habeck said bluntly.
For its part, Germany is setting up climate and energy partnerships around the world, including with Namibia and South Africa, to support its decarbonisation plans, which includes the large-scale importation of green-hydrogen derivatives.
Habeck's second point on the strategic folly of pursuing both renewables and new fossil fuel production was particularly pointed, given South Africa's ongoing resistance to fully embracing the energy transition.
This despite South Africa's world-class renewables resources and evidence confirming the fact that wind and solar electricity is the cheapest new electricity available – so cheap that countries such as Germany believe South Africa is in a strong position to ensure a competitive future for green hydrogen.
"So, when we're talking about green hydrogen, we're not talking as an addition to fossil fuels; we're talking about one replacing the other," Habeck said, while insisting that the war in Ukraine had added impetus to Germany's fossils phase-out, notwithstanding current emergency measures to secure non-Russian sources of supply.