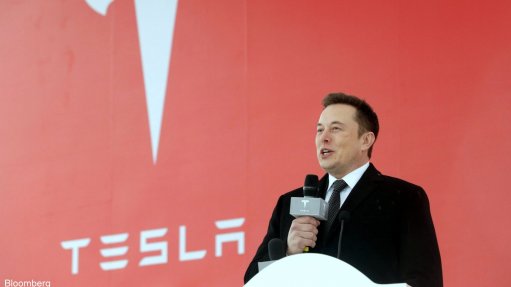 Tesla CEO Elon Musk
Tesla is more focused on refining lithium than on mining the battery metal, CEO Elon Musk said amid speculation the automaker is mulling the takeover of a miner.
The "limiting factor" is refining lithium, not actually finding it, as no country has a monopoly on deposits, Musk said Wednesday during the electric vehicle giant's investor day.
Tesla has broken ground on a proposed lithium refinery in Corpus Christi, Texas, and aims to start output within a year, said Drew Baglino, senior vice president of powertrain and energy engineering, at the event. The EV giant wants to process lithium concentrates into battery-grade lithium chemicals at the Texas refinery.
The company hasn't responded to reports it's been mulling a takeover of miner Sigma Lithium Corp. amid rampant demand for the material crucial to powering EVs.
Automakers have aggressively pushed into mining to lock in supply for batteries as electric-vehicle sales rise. Stellantis took a 14% stake in a McEwen Mining copper subsidiary, and General Motors is said to be vying for a stake in Vale SA's base metals unit. In January, GM struck a $650-million pact with Lithium Americas to develop a US lithium deposit.
As for nickel — another key ingredient in EV batteries — Musk said it's only needed for "aircraft, long-range cars or trucks."
"The vast majority of heavy lifting" of EV batteries will be iron-based batteries, and there's plenty of iron in the world, he said.