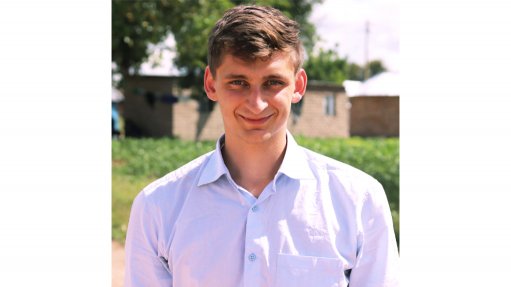 DAVID STURMES The FCA continues its efforts in supporting initiatives for children's rights
Multistakeholder action platform the Fair Cobalt Alliance (FCA) is setting up a localised child labour remediation system in the Democratic Republic of Congo (DRC), explains The Impact Facility programme and business development director David Sturmes.
"The FCA focuses on setting up a case management system that looks at individual mine sites and helps cooperatives refer children who are found at mine sites to suitable civil society organisations."
Sturmes notes that this system is developed under the leadership of Save the Children and the Centre for Children's Rights and Business, who joined the FCA in late 2021.
Artisanal cobalt mining in the DRC is known for its association with child labour. Sturmes says that while there is a consensus that no child should be working at a mine, households often rely on the revenue generated by these activities. He adds that, consequently, a mere ban of child labour from specific sites would only result in a displacement of child labour to other activities or other mines. In many cases, he explains that children work to afford their school fees or assist their siblings financially to ensure that they can attend school
Sturmes says that the FCA hopes to have the programme up and running by mid-2022, at which point the initiative should be able to help children identified through the system to pay for school fees, allow for vocational training and internship opportunities, and facilitate psychological support, where necessary.
He adds that the LME has been a significant donor to The Impact Facility, which will also support school renovations in the DRC.
The FCA's team on the ground is "selecting the schools, working with local authorities to determine how best to go about implementing the interventions, which are also focused on the building of appropriate sanitary facilities to enable girls to attend schools", says Sturmes.
In collaboration with the LME, The Impact Facility further aims to provide off-grid electricity solutions, as well as playgrounds, depending on the schools. Lighting solutions provider Signify is one of the FCA's founding members and has sponsored solar lights and solar libraries for ten DRC-based schools, he adds.
Through their work with Signify, the FCA will provide schoolchildren with portable solar lights that they can charge at school using solar panel-powered electricity. This will enable them to work at home, using the fully charged lights, and incentivises the children to return to school to charge the lights, explains Sturmes.
The initiative, planned for last year, had to be halted for nine months because of Covid-19-related supply chain production delays, but the projects are now under way again.
Sturmes concludes that the FCA will remain transparent in terms of "what it does on the ground, its successes and failures, as well as expenditure" and is optimistic that the FCA will continue to gain momentum and grow.