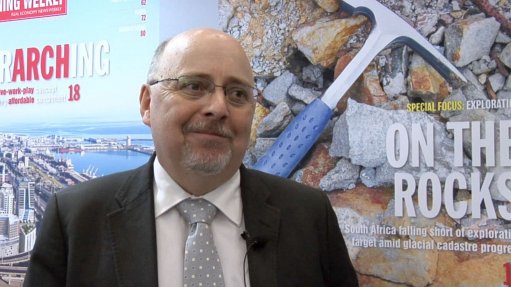 With the opening up of the mining regulatory and investment sectors in Saudi Arabia, exploration and mining consultancy MSA Group, together with joint venture (JV) partner Saudi Arabian company the Al-Rushaid Group, is establishing a consulting company in the country – MSA Arabia.
MSA Group MD Dr Ian Haddon says the company believes the geological prospectivity in Saudi Arabia is "fantastic" and that the Saudi Arabian government is very pro mining investment, in line with its Vision 2030 goals.
"The mining code in KSA has been reformed and financing for projects is available.
"MSA has been providing services to the Saudi Arabian mining sector for the past ten years and we are delighted to see how the mining industry is taking off there," he adds.
To improve its focus and footprint in Saudi Arabia, Haddon says MSA Group prioritised finding the right JV partner and that the Al-Rushaid Group brings with it scale, a strong reputation and the status of already being a significant player in the Saudi Arabian mining and oil and gas sectors.
"With the support of our partners we believe MSA Arabia will remain a leader in the exploration, mining and environmental consulting sector in Saudi Arabia and neighbouring areas," he states.
More generally, MSA Group highlights that there has been renewed interest in mineral exploration, with the group observing a lot of demand over the past 12 months for target generation, assisting with licence applications, executing exploration programmes and preparing the necessary technical reports for its clients listed on the main international stock exchanges.
"Our environmental services department has also been very busy assisting our clients with water strategies and environmental, social and governance issues," says Haddon.
Closer to home, he highlights that Africa is "still extremely attractive" for mining investment and that MSA has been building its expertise through operating across the continent for 40 years.
"We are currently very busy across Africa in all commodities, including elevated interest in battery metals, such as lithium and nickel, and a growing interest in uranium," says Haddon.
In Central Asia, meanwhile, MSA Group's business in Kazakhstan has been growing rapidly as a result of the significant mining and exploration potential there and a pro-investment environment..
Further, he points out that Europe is experiencing renewed interest in mining, with MSA Group's new office in the UK capable of servicing the region.