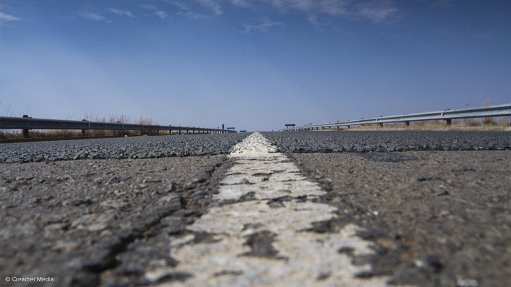 Photo by: Creamer Media
The Minerals Council South Africa and trade union the National Union of Mineworkers (NUM) are mourning the death of those killed in an accident between a bus and a truck, near diamond miner De Beers' Venetia mine, in Limpopo, on the afternoon of September 17.
JSE-listed engineering and contractor group Murray & Roberts (M&R) earlier confirmed the death of 18 of its employees in the collision. The employees were being transported to diamond miner De Beers' Venetia mine for the night shift when the accident occurred.
Both vehicles subsequently caught alight.
M&R has expressed its condolences to the families of those who lost their lives and says it is providing the necessary support to the families and other employees during this difficult time.
The cause of the accident is still under investigation.
The Minerals Council says it extends its heartfelt condolences to the families, friends and colleagues of those who were killed and injured in the accident.
It adds that the accident highlights the unacceptable number of fatalities and injuries on South Africa's roads each year.
It has also offered its assistance to M&R and De Beers.
The NUM, meanwhile, says it is devastated by the loss of life.
"We are shattered and devastated about this incident. We are saying enough is enough about the loss of lives in the public roads. Government should do something to upgrade roads because this is the second incident in a short space of six months. We are losing workers due to road accidents," NUM North East regional secretary Philip Mankge says.
The union has also called on the Limpopo provincial government to assemble a team of investigators to probe the main causes of "such terrible" accidents in the province.
The Department of Mineral Resources and Energy (DMRE) has also expressed its condolences to the families of the deceased.
"Although the deaths and injuries are as a result of a road accident, the department calls on all stakeholders to work together to ensure that each employee in South Africa's mining sector returns home unharmed every day.
"The health and safety of mineworkers remain a key priority for the government, as we tirelessly work towards achieving Zero Harm in South African mines. After all, it is workers who make the country's mining sector thrive as a sunrise industry," the DMRE comments.