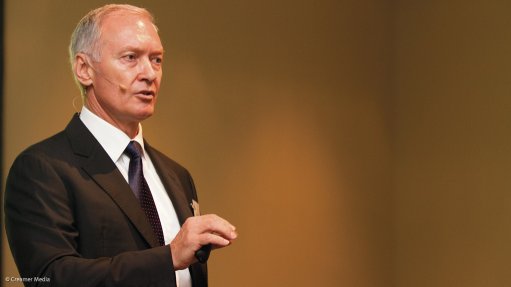 Murray & Roberts CEO Henry Laas
Photo by: Creamer Media
Specialist engineering and construction group Murray & Roberts (M&R) has initiated a study into the potential health and commercial effects of the coronavirus, or Covid-19, on its projects and people, confirming on Thursday that the outbreak was already affecting project delivery in South Africa and Mongolia.
In South Africa, M&R was finding it increasingly difficult, as a result of travel restrictions, to secure the services of the specialist Thai welders required for a contract it was performing on behalf of forestry group Sappi, in KwaZulu-Natal.
In Mongolia, meanwhile, a shaft-sinking project was being confronted with both equipment-supply and workforce disruptions that could be attributed directly to Covid-19.
Transporting people to Mongolia had become especially difficult, owing to the fact that some countries in Asia were imposing travel restrictions and self-isolation protocols.
CEO Henry Laas stressed that the financial effects had not yet been calculated and said that efforts were currently under way to quantify these costs, as well as any possible future risks.
Should these prove to be "material", M&R would release a statement to shareholders.
The largest portion, 74%, of M&R's R50.8-billion order book related to contracts outside of South Africa, which reported its first Covid-19 infection only on March 5, having been officially free of the novel virus until then.
Laas said that, at this stage, it did not appear that the impact in South Africa would be more significant than slowing down delivery of the Sappi project.
M&R was concerned, however, about the potential supply-chain impacts on its projects in Asia and Australia given that much of the equipment and material required was sourced in China, which had been at the epicentre of the outbreak.
Clough CEO Peter Bennett, who heads up M&R's oil and gas platform, reported that, in Mongolia, some equipment was already being quarantined at the border, which was having an impact on its ability to meet construction schedules.
"The bigger challenge we have is around the movement of our personnel. Given the limited access-routes into Ulaanbaatar, that is becoming more and more challenging. If you travel through Korea, there is a 21-day self-quarantine requirement. Through Bangkok, and through just about every other route, there is some form of that too. So our ability to maintain our supervision on site is being impacted," Bennett explained.