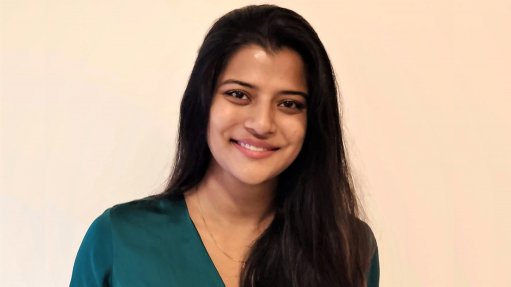 Green power project manager to un-electrified informal settlements Reshmi Wolvers
JOHANNESBURG (miningweekly.com) – An organisation which is providing un-electrified informal settlements with clean, green solar power in the Western Cape – in Ubuntu-hearted fashion – has begun to investigate just energy transition opportunities in Mpumalanga, where South Africa's coal-mining and coal-fired power is facing eventual phase-out.
The organisation, GreenCape, assists businesses, academia and government to overcome investment and job creation challenges in the green economy space, along with its Alternate Service Delivery Unit (ASDU).
ASDU, which has already shown community-intensive Ubuntu-hearted solar-power success on two un-electrified sites occupied by 3 000 informal settlers in Cape Town, is now taking steps to play similar roles in areas such as Mpumalanga that are needing to energy transition to combat climate change, the most pressing issue facing humanity. (Also watch attached Creamer Media video.)
On two informal sites in Cape Town, users of the solar power masterminded by ASDU, pay as little as R50 a month for three internal home lights, phone charging, small direct current appliances such as radios and torches ­– and they can potentially add a television set to the service bundle as well. All of this is co-designed by the communities themselves.
A process was conducted to understand how much people could afford and how much they were paying for alternatives, for example, R5 for a candle that lasted one night.
In a week, some were paying R35 for candles alone, and still having to pay for paraffin, plus everything else demanded by harsh informal economy living. Currently, 85% of those receiving the solar power are able to pay regularly, a percentage that was far higher pre-Covid.
The solar electricity provision, started by Airports Company South Africa, the owner of the land on which squatters had settled informally, is not a hand-out.
"The communities also have to contribute. They don't have to exchange any money with the service providers. They go to their nearest Shoprite and pay for their monthly allocation as they would for airtime," ASDU project manager Reshmi Wolvers told Engineering News & Mining Weekly in a Zoom interview.
GreenCape, into which ASDU fits, is a development agency that is working towards removing the barriers to the growth of a green economy.
It straddles the energy, water and sanitation, waste and circular economy sectors.
From its typical role of assisting businesses, academia and government to overcome investment challenges or to fulfill job creation potential in the green economy space, GreenCape has recently also ventured into the space of remedying poor service delivery from a green economy perspective.
The ASDU is a data-driven, community-led off-grid service delivery unit established to design, facilitate and manage the provision of tailored service models to unserviced or unserviceable communities on behalf of specific stakeholders like private landowners or even municipalities that need help with servicing some of the communities.
"We co-design with these communities to understand what their preference and needs are and then work with them to choose the right intervention including using an alternative approach to energy," Wolvers explained.
"It's really a partnership between the funders, service providers and the communities," she said.
Now ASDU is starting to investigate the just transition in Mpumalanga, where it sees many communities powered by mining companies.
"When the mines leave Mpumalanga and local authorities are unable to step in to take care of them, who will? So, there are really some exciting opportunities to include communities in that just energy transition as well," said Wolvers, who manages the Mpumalanga energy teams.