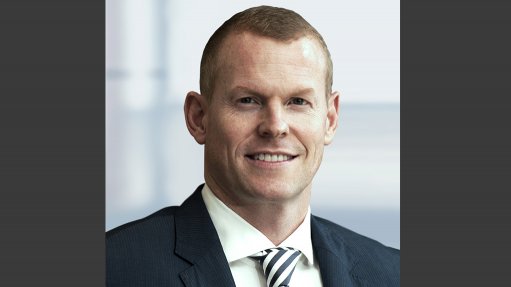 Kobus Nell
Asset manager Stanlib says the scars from a blow-out of corporate bond yields and indebted miners finding themselves on the brink of collapse have ultimately introduced good balance sheet and operational discipline into the sector.
This included rationalising growth plans and consolidating assets into higher-quality portfolios, which improved the effectiveness of these businesses, says balanced portfolio manager Kobus Nell.
South Africa's resources have attracted wealth-seekers for many decades, making the mining industry the bedrock of the economy. After surviving many economic highs and lows, mining companies now face a different threat – a recession caused by Covid-19.
The South African economy, which was already struggling, has been severely affected by the initial strict lockdown restrictions and continued regulatory-driven and behaviour-induced activity constraints.
Consumer and business confidence levels have also dwindled to record lows this year.
Many South African companies, attempting to manage profitability in a far weaker consumer environment, are embarking on extensive cost-cutting measures, centred on a reduction in employment costs.
"This will have consequences, such as lower compensation, slower economic growth and potential credit events that may have a more prolonged negative effect on the structure of the economy.
"During previous recessions, which were triggered by an overheated economic system and characterised by excess investment for growth and high debt levels, the mining industry was usually the most severely impacted. The current Covid-19-induced recession is proving to be different for miners," Nell explains.
As an industry, mining comprises about 8% of gross domestic product (GDP), while employing about 3% of the national workforce.
However, Nell says the impact of the percentage contribution to jobs is understated, given its multiplier effect. It is estimated that four to five additional jobs are created from each new mining job – arising from the supply of goods and services to the mines.
The 2008 recession, triggered by the global financial crisis, caught miners by surprise. At the time, the industry was still enjoying one of the biggest bull markets - lasting almost five years, when the index advanced over 400% - as a result of ongoing elevated demand from China.
At the time, it was expected that demand would remain at these very strong levels, given that it would take China many years to complete its infrastructure-led industrialisation.
Nell states that miners, therefore, incurred significant debt to fund the high levels of growth they expected to persist for several years, while operating at record margins.
When the recession hit and commodity prices tumbled, their cash flow positions quickly changed, requiring them to curtail growth plans. Some mines closed or were sold. This negatively impacted on production and, subsequently, employment, detracting from the country's GDP growth.
"When supply growth resumed, it was at lower levels, helping to maintain greater supply and demand balance in commodity markets. The global drive towards cleaner environments prompted the closure of large emitters of harmful particles into the atmosphere.
"China has taken active steps to address its serious levels of air pollution on a large scale. This has further reduced their production footprint and stimulated demand for higher-quality iron-ore and coking coal, which is generally more efficient," Nell says.
The subsequent prolonged resources bear market, from 2011 to 2016, resulted from overcapacity, with weaker global demand for commodities leading to low product prices.
The financial health of the listed South African miners deteriorated materially after the global financial crisis, with net debt-to-earnings increasing from 0.2x to 0.7x the year after the crisis.
POSITIVE OUTCOMES
Some positive outcomes include that mining jobs remain buoyant, Nell points out.
Mining companies have offered a silver lining in the clouds of an unprecedented worldwide crisis. The high operating leverage of the last recession is in stark contrast to the current healthier cash positions expected for mining companies.
This is anticipated to further increase to 0.3x net cash-to-earnings in 2021.
Nell highlights that healthier cash balances improve mining companies' ability to support employment, even at a time of declining commodity prices.
Moreover, the robust pricing environment, coupled with a moderate increase in production profiles and the more efficient cost structures evident in the last few years, has helped to propel growing profits for South African miners.
Fortunately, the consequential contribution of mining taxes to the fiscus provides an additional pillar of support for the struggling government's income statement.
Miners are expected to achieve about R300-billion in operating profits in 2021. This will provide a very welcome source of tax revenue in a time where the contribution from many other industries is being negatively impacted by the Covid-19-induced recession.
"We are confident that the aggregate commodity supply and demand dynamic is much better positioned now than it was in the past. To date, the current Covid-19- induced recession has had a limited impact on supply, despite some temporary stoppages in South Africa and, to a much lesser extent, globally.
"Commodity prices remain well ahead of the current cost of production in South Africa and their resilience reflects accelerated commodity demand, driven by aggressive stimulus in China," Nell says.
The South African mining industry is gradually returning to normalised production and some companies are planning to marginally increase output. The sector is maintaining strong employment rates and minimal, if any, job losses.
Nell motivates that strong balance sheets have enabled businesses to weather a temporary shutdown of economies, supported by a robust pricing environment in a well-balanced market from a supply and demand perspective.
"This is a remarkable outcome and certainly a silver lining in an otherwise complicated and uncertain Covid-19 environment.
"Looking forward, uncertainty remains. The shape of a global recovery is dependent on many factors and we continue to question and assess what may be the sustainable effects, both good and bad, of this pandemic.
"In the short term, South Africa's mining industry overall is well placed to maintain relatively healthy profits and provide much-needed support for the economy."