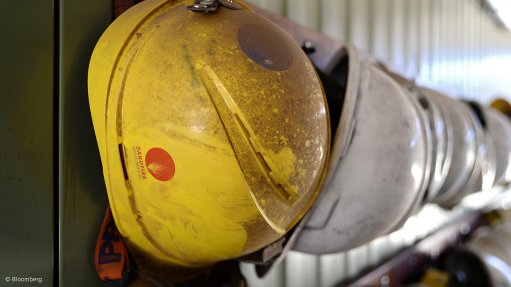 Photo by: Bloomberg
International Council on Mining and Metals (ICMM) member companies recorded 50 fatalities in 2018, compared with the 51 recorded in 2017 and the 63 recorded in 2016.
Eleven of ICMM's 27 member companies reported no fatalities in 2018, compared with eight in 2017. These companies were Africa Rainbow Minerals, Barrick Gold, Freeport McMoRan, Goldcorp, JX Nippon, Minera San Cristóbal, Minsur, Mitsubishi Materials, Newcrest, Orano and Sumitomo.
The number of hours worked across ICMM's members had increased by 16% year-on-year in 2018, owing to data being included from new company members – Minera San Cristóbal, Minsur, Newcrest and Vale.
Additionally, there was a drop in the injury rate from 3.94 in 2017 to 3.41, despite an increase in the number of recordable injuries from 7 515 to 7 751.
ICMM CEO Tom Butler on Wednesday said the single biggest cause of deaths in mining in 2018 was from mobile mining equipment, which is why the council is focusing on collision avoidance technology in its Innovation for Cleaner Safer Vehicles programme.
Fifteen of the 50 fatalities, or 30%, were caused by transportation/mobile equipment, while nine fatalities, or 18%, were caused by fall-of-ground incidents in underground mines.
Overall, fatalities have dropped from the 90 recorded in 2012, to 50 in 2018, while the fatality frequency rate had dropped by 33% to 0.022 deaths per million hours worked.
According to the ICMM's data, the highest number of fatalities (14) occurred in South Africa, where 400-million hours were worked in 2018.
There were six fatalities each in Chile and Ghana, where 281-million and 51-million hours were worked, respectively.