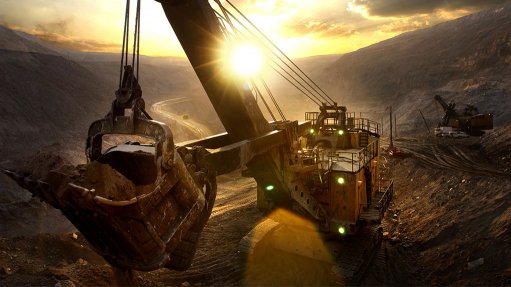 LATEST ADVANCEMENTS Axis House supplies large quantities of flotation collectors which are used in key regions with large base metal reserves
Chemicals reagents supplier and distributor Axis House has made advancements in projects pertaining to base metals, platinum- group metals and gold ores.
Axis House supplies a large quantity of flotation collectors, which are used to separate minerals from waste rock, to Zambia and the Democratic Republic of Congo (DRC) – key regions with large base metals reserves.
The company has been operational in the Copperbelt, in Zambia, and the DRC for about 20 years. These countries that host the Copperbelt are rich in copper and comprise the greatest concentration of copper deposits. The Copperbelt covers 31 328km2.
"Axis House has specifically developed and tested flotation collectors, especially in copper/lead/zinc ores," says Axis House sales representative Travis Myburgh.
"The focus of these tests and developments is to keep the copper in the copper concentrate, the lead in the lead concentrate and the zinc in the zinc concentrate."
Axis House continues to improve on its copper collectors in Africa. "Axis House modifies the copper collectors to address specific client requirements," Myburgh tells Mining Weekly.
One recent project advancement, which started in 2017 and was first delivered to the client in Zambia in 2018, is the development of a flotation collector called TLQ2-CX that is designed to resist pyrite while collecting chalcopyrite.
"It had to be effective at lower pH ranges as this helps with the selectivity over pyrite. We developed this technology and presented it to our client who used it with great success. The client is still very happy with the performance of this flotation collector.
"There was a significant recovery improvement overnight after trialling the reagent on the plant while maintaining grade. Dosage over their standard was also significantly reduced. The client has since managed to reduce dosage of the collector to half of what was dosed during the trial, with no loss in recovery."
These advancements are in addition to the flotation laboratory in Cape Town, in the Western Cape, which Axis House plans to expand into a facility that can service all aspects of the metallurgical processing industry.
Current services include the flotation and analysis of various mineral and commodity types, hydrometallurgy and water chemistry, as well as the ongoing development of specific chemicals.
The company also acquired a metallurgical laboratory in Sydney and a research and development laboratory in Melbourne, both in Australia, in 2009.
Despite Axis House's success and advancements, the company is not immune to broader industry challenges.
"Commodity pricing is always a challenge. For example, the cobalt price has dropped recently, subsequently resulting in cobalt investment also dropping.
"This has an effect on Axis House, as we service these cobalt mines. This is an issue that our industry has to deal with, but we try to make the best of the situation.
"There is always a balance between reagent cost and performance. When the demand for cobalt was high, performance was favoured. Now that the demand for cobalt is lower, production costs become a larger factor. We, therefore, have to provide cost-conservative products that still provide the performance that our customers are satisfied with," he concludes.