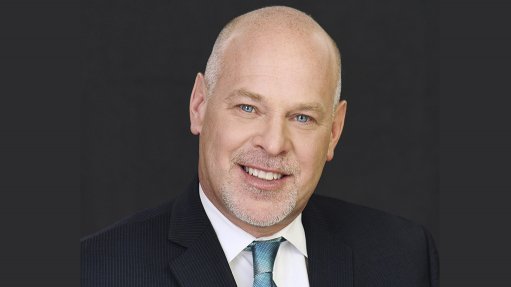 PIERRE GRATTON It is clear our industry has much more to do to eliminate racism, discrimination and sexism in all its forms
In December, the national organisation for the Canadian mining industry, the Mining Association of Canada (MAC) and its members, which include 45 of Canada's leading mining companies, released a statement denouncing all forms of discrimination, racism and sexism, and committed to eliminating such acts in the Canadian mining industry.
The mining industry is a major sector of Canada's economy, as it contributes $109- billion to the gross domestic product and is responsible for 19% of total domestic exports. The sector employs 719 000 people, directly and indirectly. It is also a major customer of Indigenous-owned businesses.
"Racism, sexism and discrimination have no place in the mining industry and as the largest private-sector employer of Indigenous peoples in Canada, we recognise that our industry in particular has an important role to play in ensuring antiracist policies are in place to ensure responsible and respectful practices," says MAC's chair and Canadian mining company IAMGOLD president and CEO Gordon Stothart.
He adds that MAC members also strongly recognise that diversity and inclusion breed success, making the fight against racism both a moral and business imperative.
Over the past few months, MAC and its members have identified and committed to several tangible objectives focused on ensuring that discrimination has no part in Canada's mining sector.
"It is important to our organisation, that our workplaces are safe environments where everyone can thrive – regardless of gender identity, race, ethnicity, abilities, sexual orientation, family status or position within the company," uranium producer Cameco senior VP and COO Alice Wong notes.
Further, the association and its members have put this commitment into a formal statement encompassing several actions that received unanimous support at its November board meeting.
These objectives focus on ensuring that the Canadian mining workforce reflects the diversity of Canada and of the communities in which the industry operates, and on a culture of belonging and inclusion.
There is a clear role for employers to play in addressing discrimination of all forms, states the vice-chair of MAC's board of directors and mining major Rio Tinto director of external affairs Carolyn Chisholm, who comments that "we look forward to seeing the industry continue to take concrete steps to drive positive change".
Through the association's Towards Sustainable Mining programme, the industry is implementing a newly updated standard on Indigenous and Community Relationships, which focuses on ensuring that management and employees at mine sites are educated on the history of Indigenous peoples and receive skills-based training in intercultural competency, conflict resolution, human rights and antiracism, says MAC president and CEO Pierre Gratton.
"However, it is clear our industry has much more to do to eliminate racism, discrimination and sexism in all its forms," he notes.
Additionally, nonprofit organisation the Mining Industry Human Resources Council's director of inclusion and career development Leslie Woolcott, underscores that the mining sector has put in effort in recent years to understand and address the conscious and unconscious biases affecting the traditionally male-dominated industry.
MAC will continue its work on diversity and inclusion efforts and hopes to be able to provide leadership and share effective and proven tools, resources, practices and lessons learned in the future.