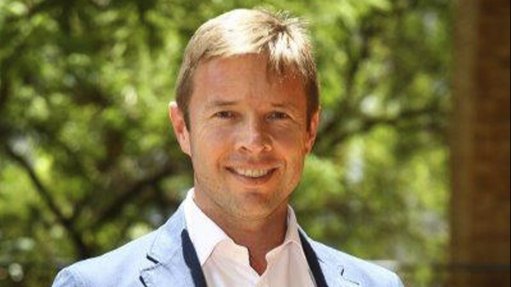 Andrew Van Zyl, Director and Principal Consultant, SRK Consulting, South Africa
Andrew Van Zyl, Director and Principal Consultant, SRK Consulting, South Africa
Rebecca Getty, Senior Consultant (Environment & Mine Closure), SRK Consulting, Australia
Anne-Marie Ebbels, Principal Consultant (Underground Mining), SRK Consulting, Australia
Renewable energy is showing its potential contribution to power generation on mines, with keen interest in South Africa and Australia; the pace of take-up in the two countries, however, has been quite different.
A five-fold increase in mining companies' global investment in renewable energy from 2018 to 2019 is a clear demonstration of the sector's enthusiasm for this technology and its benefits. While just 900 MW of renewable energy projects were committed by mining companies in 2018, the following year saw 4,500 MW in projects announced.
Renewable energy sources are being widely embraced in Australia's mining industry, with both solar and wind farms being established. A predominantly hybrid model has been adopted, with both renewable and non-renewable sources in use. Neither is this trend limited to the majors, with renewable generation being installed across a wide range of operations including juniors. Projects in the pipeline also include hydropower and geothermal power technologies.
A key driving force is the mining community's transition to decarbonising their energy sources. Many Australian mines face the issue of lack of access to the main power grid – with long distances making these connections unaffordable. Using renewable energy sources can provide other benefits for remote mines, simplifying their power generation logistics and reducing reliance on deliveries of diesel fuel.
While Australia has been able to forge ahead with developing renewable energy supply at a number of mine sites, South Africa remains more or less in the starting blocks – without the regulatory framework on which to build. Earlier this year, South African Minister of Mineral Resources and Energy Gwede Mantashe made some encouraging remarks to the sector at Cape Town's Mining Indaba – but there has been little follow-up.
Such regulations are vital, as they will mark an important step away from the monopoly control in power generation that is a traditional fixture of the country's energy regime. In the meantime, though, most of the country's larger mining companies are understood to have plans in the offing, just waiting for the green light to proceed. There are many good reasons for South African mines to develop their own power generation capacity. The national power utility Eskom continues to struggle with providing a reliable supply, and the cost of its electricity – rising rapidly over the past decade especially – will only increase.
Mines in South Africa wanting their own large-scale renewable energy also have to carefully consider the local community impact, which is a pillar of their social licence to operate. Where mines plan to generate power, they may need to supplement local energy supply in addition to providing for their own use. These issues are unlikely to be simply or quickly resolved.
The carbon tax introduced in South Africa last year also adds to the benefits of mines building their own renewable generation capacity. The actual tax rate per tonne of carbon dioxide has been introduced at a low level initially, but it is expected to become steadily more comparable with global norms. As the bottom-line impact of this tax grows, so self-generation with renewables will become more attractive.
In terms of technical solutions, much progress has been made in Australia. Hybrid models have been successfully installed, with renewable sources augmenting diesel or gas power plants. With time, the reliability of renewable sources is improving, and advances in battery storage will mean progressively less reliance on the fossil fuel element of these power projects.
Although renewable options are becoming more affordable, they are still capital intensive. This hurdle is addressed mainly through medium- to long-term power purchase agreements, and the ongoing maintenance costs are relatively small in comparison to start-up construction costs. Avenues for finance support include the Australian Renewable Energy Agency (ARENA), which provides large-scale funding for renewables, research and development and innovation – including research into renewable hydrogen technology.
Integrating renewable power sources has become a key consideration during project development. There are many changes in mine planning that result from an increased uptake of electrified mining equipment options, and these are important in the design of power and battery-charging facilities. In underground mining, there is a renewed interest in electric haulage to replace diesel trucks to reduce carbon emissions. Ventilation also requires re-thinking at mine planning stage, as this was designed in the past to dilute diesel emissions – which now become less of a consideration.
From an environmental perspective, approvals are required to install solar and wind farms – or other renewable power sources – in Australia. These need to align with local and state planning policies, which differ from one jurisdiction to another. Clearing of a large area may be required – for a solar array, for example. Where land clearing is required, community and stakeholder consultation is essential for social license, duty of care, and required under the Aboriginal Heritage Act.
Accreditation as a large-scale renewable energy generator is also required by the Clean Energy Regulator in line with the requirements set out in the Renewable Energy (Electricity) Act. In addition, there is an accreditation required for a solar farm to generate and trade large-scale generation certificates under the Federal Large-scale Renewable Energy Target.
There is also a long-term consideration of ownership and liability of renewable energy infrastructure. Solar panels, for example, have a lifespan of 20 to 25 years, after which a reliable transition plan for decommissioning, removal, disposal and land rehabilitation is needed.
There may be significant opportunity for communities in remote regions of Australia to gain access to low-cost energy generation for land use management such as irrigation, improved rangeland management, transport, or long-term water management of pit lakes for aquaculture. However, this would require regional oversight and cohesive planning via well-equipped public institutions, as well as the appropriate technical expertise, financial resources, and training for ongoing maintenance. Without broader support, mining companies may not have the visibility, time or resources to undertake such projects.
The technical achievements by Australia's mining sector bodes well for its counterparts in South Africa. While the delays in the latter's energy regulations are a frustration, the 'late start' inadvertently gives South African mines the ability to leverage even more efficient, tried-and-tested technologies. That said, it is also vital for the country's mines to begin their practical application of renewable generation as soon as possible – to test innovations and so that they can overcome the myriad technical and regulatory challenges that will doubtless present themselves.