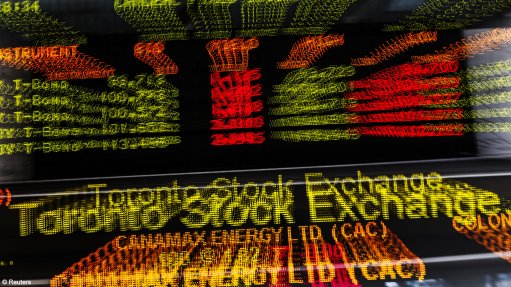 Mining, exploration and development companies are well represented in the 2020 TSX30 – a programme that showcases the TSX's 30 top-performing stocks that represent sustained excellence over the long term.
Mining companies represent 14, or nearly half, of the TSX30, which ranks stocks based on dividend-adjusted share price appreciation over a three-year period.
"In a year fraught with challenges for so many businesses, the crucial role publicly listed companies play in the Canadian economy is even more amplified. These companies serve as engines of growth, creating jobs, generating returns and creating value for investors," said TMX Group president, capital formation Loui Anastaspoulos.
In the top-ten of the TSX30, mining companies dominate. Midtier gold miner Kirkland Lake is ranked fourth, with a three-year share price appreciation of 363% and Alacer Gold follows in fifth position, with a stock performance of 349%.
International Tower Hill Mines (sixth), Westdome Gold (seventh), Dundee Precious Metals (eighth) and Teranga Gold (ninth) all delivered a three-year performance exceeding 250%.
"We are proud of what we have accomplished at Teranga and are even more excited about the future as we are just getting started," commented Teranga president and CEO Richard Young on the company's achievement.
He stated that the TSX listing was a big part of the West Africa-focused miner's success, as trading in Toronto had enhanced its profile with stakeholders.
"A TSX listing conveys the high standards of disclosure and corporate governance that are critical to investors and our host jurisdictions in West Africa."
Ron Hochstein, CEO of Lundin Gold, which is ranked twenty-eighth on the TSX30 with a 132% share-price appreciation over three years, said the achievement highlighted the company's success in building the first, large-scale underground mine in Ecuador on schedule and on budget.
Other mining companies on this year's TSX30 list include Trilogy Metals (238%), Orla Mining (192%), Champion Iron (176%), Sandstorm Gold (160%), Wheaton Precious Metals (144%), Yamana Gold (142%) and SSR Mining (130%).