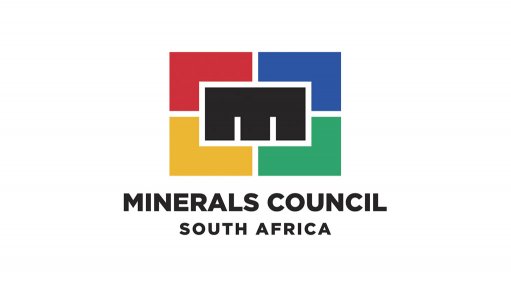 In recognition of International Women's Day, the Minerals Council South Africa has reflected on the progress of its Women in Mining Initiative, which was introduced last year to drive diversity and inclusion within the local mining industry.
During its inaugural National Day of Women on August 21, 2020, the Minerals Council noted that its members had agreed to ensure that industry doubled the percentage of women in mining by 2025 and worked toward 30% to 40% women representation across the industry and 50% in management, within the next decade.
The Minerals Council intends to assist the industry in attaining these targets by advancing policies and programmes that "support and embrace the attraction and retention of women in the industry", comments Minerals Council VP and Women in Mining Leadership Forum chairperson Nolitha Fakude.
Minerals Council Occupational Health head Dr Thuthula Balfour adds that it is important to remember that many mining companies had already implemented policies and strategies to drive inclusion and to address challenges facing women in the workplace. However, she stresses that, in elevating the matter to the Minerals Council board, and by asking CEOs to champion the agreed upon policies, there is now a level of "gravitas and importance" around an issue that was perhaps side-lined in the past. There is also some measure of standardisation.
"The approach . . . has been to work more on a strategic perspective to ensure that we integrate and align the Women in Mining leadership programmes and processes to the normal day-to-day issues of the strategy of the mining industry; to ensure that the Women in Mining agenda is integrated and seen to be part of the whole organisation, rather than a parallel process", explains Fakude.
The Minerals Council has highlighted strategic and actionable priorities that many members are in the process of implementing; called the seven foundational measures. These include affirming zero tolerance for gender-based violence; developing gender diversity and inclusion policies; providing a reporting system for gender diversity issues; initiating unconscious bias training to transform culture; deploying ongoing companywide pulse check surveys; building an inclusive physical environment; and supplying personal protective equipment (PPE) specifically designed for women.
Balfour notes that the last two measures are regarded as a bare minimum. "If you're in an environment, where you can see that you are not being catered to, for example one that lacks separate ablution facilities or one that provides inappropriate PPE, how can you feel included? Some might suggest that these two issues aren't as important as some of the other challenges facing women, but often it is the small things that make a huge difference in terms of feeling included."
She explains that, in this first year of implementation, the Minerals Council is evaluating where companies are in terms of policies, either planned or implemented, that align with the seven foundational measures. The Minerals Council has, for example, sent out a questionnaire to its members to determine what has been done, and more importantly, what needs to be done, in terms of adapting the physical environment (and PPE) to better suit women employees.
The Minerals Council is also commissioning a company to develop a reporting system that will make it easier to assess a company's progress.
Addressing Gender-Based Violence
The Minerals Council last month attended the fundraising event hosted by President Cyril Ramaphosa aimed at securing the active participation and financial investment of the private and philanthropic sectors to address gender-based violence and femicide (GBVF) in South Africa.
Fakude, at the time, pledged the mining industry's support for the GBVF Response Fund.
She tells Mining Weekly: "The Minerals Council South Africa welcomes the President's call for industry to be part of the solution to the prevention of gender-based violence and combating the challenge that the country faces. What we have done has been to participate in the fundraising that will help with programmes across society and within business to ensure there is enough funding to support NGOs that work in the sector. We will also work in partnership with different government departments such as the Department of Justice".
The Minerals Council's Stop Abuse campaign, meant to assist in addressing sexual and gender-based violence and harassment in mining and in labour-sending communities, was launched a year ago.
Fakude notes that advancing policies that support women's safety, from both a physical and psychological perspective, ensures that women can "work to their full potential, as they operate within the industry."
A Vision for the Future
Fakude states, in the long term, there are two factors that will demonstrate that the industry has progressed from its current state, in relation to women inclusion. "Firstly, is to make sure that all leaders, male and female, actually put the gender agenda front and centre in terms of their own operations, so that the speed of execution of us getting to a point where we create safe spaces happens quite fast, rather than when it's not fully embraced.
"Secondly, as we continue to deal with the challenges that are faced by women and men in the world of work, we have enough policies that are contained in the organisations that support employees when they [present] cases around bullying, harassment or victimisation. These cases should be supported by independent investigations, rather than the normal type of investigations that occur through an HR-process. Ones that are supportive of the complainant. By doing that we will encourage more and more people to come [forward], and to feel safe to talk openly about the challenges that they face. We can only fix things that we know about and if we don't understand what we're dealing with, it will be difficult to fix those challenges and be able to move forward."