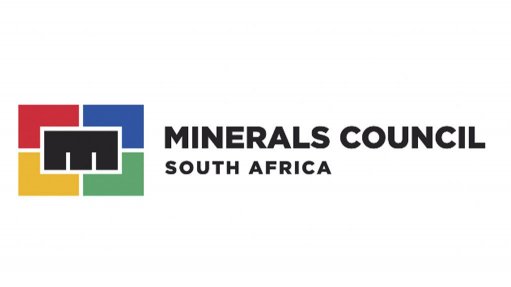 The Minerals Council therefore supports the global legal framework for global climate change negotiations facilitated under the United Nations Framework Convention on Climate Change (UNFCCC), which has as its goal the facilitation of the implementation of measures that will enable stabilisation of greenhouse gas (GHG) concentrations at a level which prevents dangerous anthropogenic interference with the climate system.
It has participated in the development and implementation of various national policies and response measures aimed at assisting South Africa to comply with the UNFCCC, including the recently adopted Glasgow Climate Pact at the twenty-sixth Conference of Parties.
The debate around decarbonisation in South African mining is massively complex.
Nevertheless, the industry is a significant role player in the climate change and just transition debates and has thus taken ambitious should be expanded as follows:
Several members have started setting emission-reduction goals and committing to net-zero Scope 1 and 2 emissions by 2050. Member companies have also embarked on various initiatives to decarbonise their operations through concerted efforts to reduce GHG emissions through the following activities:
Making plans for fuel switching, green hydrogen, methane capture, and carbon capture.
Started planning and implementing renewable-energy technology measures totalling 2 GW of renewable supplementary embedded generation plants with total investments amounting to R40-billion, with more in the pipeline.
Implementation of energy efficiency and other mitigation measures significantly reducing electricity consumption and GHG emissions.
Significant progress in the reduction of Scope 3 emissions through engagement with suppliers and producers.
The shift to a clean energy system is set to drive a huge increase in demand for certain minerals. The 2020 World Bank Group report finds that the production of minerals, such as graphite, lithium and cobalt, could increase by nearly 500% by 2050.
The local mining industry intends to take advantage of the boom in mineral commodities that support clean energy technologies by facilitating exploration through the implementation of the Exploration Strategy.
Meanwhile, 86% of electricity in South Africa is generated from coal, which contributes significantly to South Africa's GHG emmissions. The climate change policy identifies it as a decarbonisation priority over the next decade.
The road to decarbonisation presents major risks for coal. The mining industry is the second highest employer in the private sector and, as such, any policy development that results in a transition will have direct impacts on the entire mining industry and its associated value chains.
Moreover, coal is critical to our current and future energy security, which in turn is critical for economic and human development.
Therefore, the mining industry supports a Just Energy Transition based on a compelling plan that adequately deals with the socioeconomic realities. Pragmatism must prevail during the transition to minimise disruptions to reliable electricity supply.
These debates must include employees, communities, industry, environmentalists, economists, financiers, and the State, all with their own views and agendas, which make it difficult to land on unanimous consensus on where the country is going with decarbonisation, let alone how and by when.
The Minerals Council has been a thought leader in the determination of the least-cost route to a low-carbon economy and affordable tariffs, tackling key debates such as:
An Energy Diversification Opportunity: Creating economic opportunities for other commodities that support green and renewable energy programmes.
Clean Coal Technologies: The narrative of a complete phase-out of coal use with very little attention to research and development on clean coal technologies and other alternative use of coal.
Energy Security: Compromise energy security for the mining sector in terms of the lack of alignment between the closing down of coal-fired power stations and the concomitant establishment of alternative sources of energy with sufficient baseload to drive the mining sector's requirements. This also further creates a risk which could have dire negative socio-economic implications i.e. job losses.
An Existential Threat: A narrative that creates hesitancy in the continued use of coal (even at lower tonnage and reliance on exports) creates an existential threat for coal mining companies (e.g. tightening of environmental/social performance requirements, drying up of funding for coal projects), loss of legitimacy and reputational risks in the court of public opinion.
The current debates lackrecognition of the hard-to-abate sectors such as mining, and the financial constraints which some of the sectors are faced with in order to reduce emissions.
The Minerals Council continues to an advisory and leadership role as the mining industry decarbonises production, but it cautions that it will be a long, difficult journey that needs all stakeholders to find a common understanding on the best way forward for the country and its people without sacrificing the economy, jobs, and livelihoods in the process. In assuming the leadership role on climate change, Minerals Council will soon unveil a process for developing its position on climate change which will encapsulate detailed decarbonisation action plan for the mining industry.