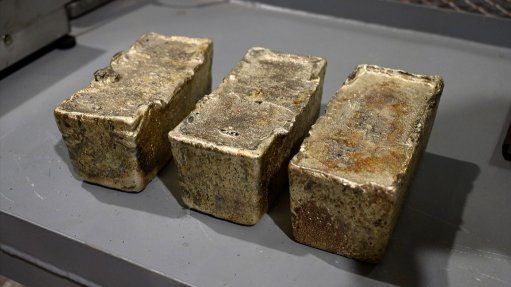 GOLDEN OPPORTUNITY West Africa is also the leading region for global gold discoveries, with 67-million ounces discovered over the past decade
West Africa-focused gold producer Endeavour Mining states that it is determined to build a resilient business and become a trusted partner, adding that it seeks to maintain its "high-quality" portfolio and generate sufficient cash flow to reinvest in its business and reward stakeholders.
"We have three cornerstone mines – Sabodala-Massawa in Senegal,Ity, in Côte d'Ivoire, and Houndé, in Burkina Faso – which are the basis for our continued growth and reflect our strategy of creating long-life, low-cost mines.
"Our plans for 2023 and beyond envisage an Endeavour built around our cornerstone assets but with additional production growth from our development and exploration programmes. This would ensure that we achieve about 1.4-million to 1.5-million ounces a year across the group at an all-in sustaining cost (AISC) of around $950/oz; a decade of production visibility from our operating assets; and maintain diversification across multiple countries and mines."
The miner stresses that its strategic positioning in West Africa, "one of the world's most attractive and prospective mining jurisdictions", is crucial to its vision, particularly its exploration strategy, which seeks to discover 15-million to 20-million ounces over five years, ending in 2025.
This is a sound strategy, given that West Africa is also the leading region for global gold discoveries, with 67-million ounces discovered over the past decade.
"In terms of our host communities and the environments around operations, we will continue to implement our environment, social and governance (ESG) strategy, which focuses on supporting the socioeconomic development of our host countries and uses the United Nations Sustainable Development Goals as a guide."
It states that its enhanced platform both places additional obligations on it and provides it with opportunities to have a powerful impact in the region. Endeavour notes that it can offer a range of socioeconomic development opportunities, including employment, upskilling the workforce, supporting local businesses and investing in healthcare, educational projects, access to water and electricity and economic development.
Endeavour notes that the social aspect is critical to its success, with 95% of its employees being nationals and its ability to provide salaries six times higher than the national average wage. "We also develop our local talent. In 2021, 55% of our senior management were West African."
Its economic contribution is also "considerable", with the miner stating that, in 2021, 80% of its total procurement budget, $1.3-billion, was spent on in-country suppliers, supporting about 1 700 national and local businesses.
"Our total economic contribution to our host countries, including taxes, royalties, wages, [among others] was $2.3-billion."
Moreover, in mid-2021, it launched the Endeavour Foundation – its primary vehicle for implementing regional and national ESG initiatives.
"The foundation is currently implementing a range of projects, including reforestation in Senegal as part of the Great Green Wall project, fighting malaria in partnership with the Burkinabe health authorities and offering scholarships to study mining-related courses.
"In Côte d'Ivoire, we are engaged in a partnership with the Ministry of Education and Alphabetisation – worth FCFAfr 40-million – to increase literacy levels in the Hambol region. The foundation is also currently training 150 young people in key vocational skills after agreeing to a separate partnership with the Ministry of Education worth FCFAfr 140 million."
Further, in 2019, Endeavour launched its impact investing fund ECODEV, which invests in sustainable, small and medium-sized enterprises in adjacent industries to support the national development agendas of its host countries.
Regarding the environment and efforts to decarbonise, Endeavour states that it is committed to reducing its carbon footprint and has set targets to achieve net zero by 2050, as well as a medium-term target of a 30% reduction in Scope 1 and 2 emissions intensity by 2030.
"This year, we will continue with our 'Toward Zero Plastic' strategy. We are the only mining company in the region to have a dedicated focus on this issue, starting with the elimination of single-use plastic water bottles at all our operations."
2023 Outlook
"
Despite global concerns of a potential recession in 2023, Endeavour believes that it has the necessary deep and trusted relationships in-country and across operations – as well as one of the lowest AISC profiles in the industry – to navigate change and continue to grow."
It states that economic pressures last year were partially offset by its established pricing mechanisms, owing to its long-term supply contracts and its production and cost optimisation initiatives. It expects that this approach will continue to serve it well in 2023.
"We've also benefited from the regulated in-country fuel pricing mechanism whereby prices are revised on a monthly or quarterly basis, sheltering us from paying peak spot international fuel prices. And, of course, we are seeing the benefit of our discoveries progressing through to production and of our optimisation initiatives."
From a security perspective, considering recent acts of political violence in the region, Endeavour notes that its operations in Burkina Faso continue to function as normal.
"The gold industry plays a considerable role in the economy of the country, and following discussions with the President, we are confident that he recognises the value of mining to social and economic development. We intend to continue our investment in the country and to remain a trusted partner to the Burkinabe people."
Endeavour representatives will attend the Investing in African Mining Indaba in Cape Town next month.