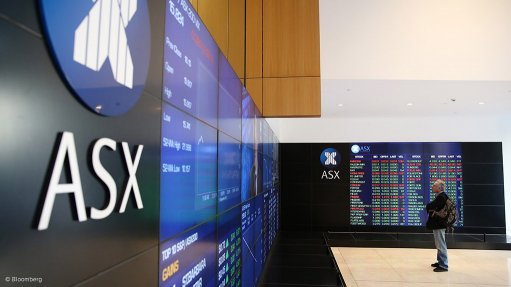 Photo by: Bloomberg
PERTH (miningweekly.com) – ASX-listed Metalicity has issued a bidder statement for fellow-listed Nex Metals Exploration, solidifying its off-market takeover bid.
Metalicity is offering Nex Metals shareholders is 4.81 Metalicity shares for every 1 Nex Metals share on issue, valuing Nex Metals equity at A$12.8-million based on Metalicity's closing share price on September 13, before the takeover offer was initially flagged.
Metalicity on Friday said that the offer is equivalent to approximately 4.8c per Nex Metals share which represents a premium of 30% to the closing price of Nex Metals shares on September 13.
The acquisity of Nex Metals would give Metalicity full ownership of the
Kookynie and Yundamindra gold projects, while Nex Metals shareholders would own 37.5% of the enlarged entity, with improved access to capital, and an enhanced balance sheet position.

Nex Metals earlier this week provided Metalicity with a notice, stating that the suitor had breached the joint venture (JV) agreement between the parties over the Kookynie and Yundamindra projects.
Metalicity has rejected the assertions made by Nex Metals and is proceeding with its takeover offer.
Metalicity also on Friday confirmed that under the terms of its JV with Nex Metals, it has earned a 51% controlling interest in the Kookynie and Yundamindra gold projects after successfully completing a A$5-million exploration program. This program was fully funded by Metalicity and the projects are now under the direct operational control of Metalicity, as per the JV.
"Metalicity has been in dialogue with Nex Metals for over 12 months regarding a potential combination of the two companies. A compelling proposal has been presented to the board of Nex Metals on multiple occasions and Metalicity believes this offer should be placed directly to Nex Metals shareholders," the company said in a statement.