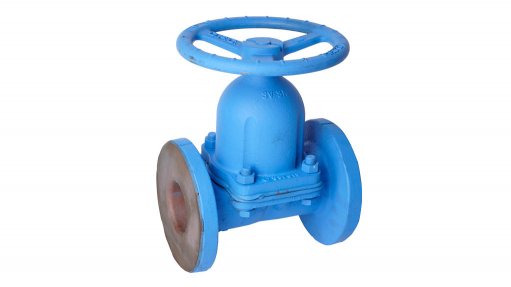 OVER BORDER OPPORTUNITIES South African manufacturers are looking to export their valves in light of the volatile local business environment as the rest of Africa presents huge opportunities
Local valves manufacturers continue to struggle with delayed payments from the mining industry, which comprises 55% to 60% of the South African valve manufacturing market, says South African Valve and Actuator Manufacturers Association chairperson Pam du Plessis.
Implemented during the Covid-19 pandemic to preserve capital, the force majeure declared by mining companies is still in effect and impacting on manufacturers' cash flow.
"This is a dangerous position to be in post-Covid, when manufacturers are all already under strain. No mining company is accepting anything less than 60 days and then payments are still delayed," adds Du Plessis, who is also the MD of valves manufacturer Invincible Valves.
The sporadic industrial action at mines is also having a significant impact on the stability of trade, with mining companies further delaying payments, as well as deliveries, owing to the subsequent operational shutdowns.
Strikes have persisted over the past ten months and manufacturers are left helpless, as they have no control over the business challenges faced by the mining industry, says Du Plessis.
"While workers in other sectors are more open to negotiations, this is less so in the mining sector, where workers are prone to protest until their demands are met."
Nonetheless, mining was one of the local industries that grew during the pandemic, helping valves manufacturers to survive during this period, with 90% of the valves used for mining applications in the country bought locally, owing to black economic empowerment requirements and the local-content targets stipulated by the Mining Charter.
However, South African manufacturers are looking to export their valves in light of the volatile local business environment, she states.
"Exports mostly require upfront payments that can supplement a manufacturer's cash flow, enabling it to survive the South African market."
Meanwhile, the rest of Africa presents huge opportunities for local valves manufacturers to expand their businesses, as the continent's mining jurisdictions continue to grow amid Covid-19 challenges.
"There was a slight lull in activity, but mines across Africa have started working at full force. Mining jurisdictions, stretching from the Democratic Republic of Congo up to Ghana, are very active, as is Zimbabwe," explains Du Plessis, adding that many manufacturers "are dabbling" in the Zimbabwean market regardless of the huge risk involved.
Maddening the Middleman
"It is dog eat dog at the moment because people are in survival mode," says Du Plessis.
Many mining companies are demanding to work directly with manufacturers to secure better pricing and quicker lead times, failing to comprehend that manufacturers are producing valves at scale and not only for their orders.
"Undercutting comes into play where manufacturers get involved with end-users, cutting out the middleman and creating a bidding war among manufacturers and their valves distributors," states Du Plessis.
She adds that quoting ridiculous margins is bad for the sector overall.
"You can only sustain a business at a 5% margin if you are providing for yourself only and your overheads are low. However, if you employ 50 to 100 people, you need a specific margin to cover your overheads and still generate a profit, as manufacturing costs are extremely high in this country."
Manufacturers should focus on their core business and leave sales to distributors and agents.
"Having to compete with the manufacturer for business is creating significant animosity among distributors and agents because they feel like they are being cut out of the deal," elaborates Du Plessis.
Besides the emphasis on cost, the mining industry is brand conscious, generally sticking to a specific brand once it has been specified because it is known to work.
The industry's valve orders are driven by expansion projects, maintenance and breakdowns, but breakdowns have become more frequent, compared with 20 years ago, as mines postpone maintenance projects, advises Du Plessis.
The petrochemicals industry employs a highly structured maintenance plan – planning shutdowns a year in advance – compared with that of the mining industry.
The mining industry seems to have dropped this approach to maintenance to avoid downtime, which seems to be counterintuitive because breakdowns, owing to a lack of maintenance, inevitably lead to downtime, she concludes.