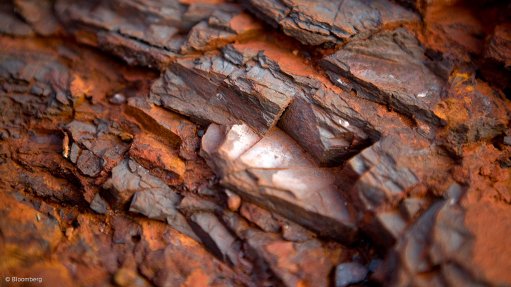 Photo by: Bloomberg
TORONTO (miningweekly.com) – The proposed merger of Labrador Trough iron-ore project developers Champion Iron Mines and Australia-based Mamba Minerals was on track to close in April, after Mamba had successfully completed an A$10-million private placement and a share consolidation – both critical conditions for completing the pending transaction.
Mamba this week announced that it had completed a placement at A$0.50 a share to selected institutional and sophisticated investors through Blackswan Equities and Capital Investment Partners. The funds would be held in trust until the business combination, which valued Champion at about C$60-million, had been completed.
Another condition of the transaction required that certain Mamba shares designated as 'performance shares' be consolidated and converted to ordinary shares at a ratio of 10:1. Mamba reported that all the performance shareholders had provided written acceptance to the consolidation and conversion.
Both the Placement and the conversion of the performance shares are subject to Mamba shareholder approval at a shareholder meeting to be held next month.
Champion security holders would also vote on the plan of arrangement, with the closing of the business combination expected on March 31, shortly after receiving all security holder and court approvals.
"Champion is very pleased with the timely progress Mamba has reported, particularly with the pending completion of the A$10-million financing. With the satisfaction of these conditions we are well on our way towards successfully combining the two companies, after which we can focus our collective energies on advancing the new iron-ore company to be named 'Champion Iron Limited' and its significant holding in one of the world's leading iron-ore regions," Champion president and CEO Thomas Larsen said.
Mamba is targeting hematite mineralisation at its Snelgrove Lake project, in the Labrador Trough. Several majors, including Rio Tinto, ArcelorMittal, Tata Steel, Cliffs Natural Resources, Wuhan, Posco and Hebei, are also active in the region, which is known for its low impurity, high-grade product.
The Snelgrove project is located approximately 55 km south-east of Schefferville and 200 km north of Labrador City, towns with significant mining services. The project is approximately 65 km from common carrier railway, with available capacity to the Port of Sept-Iles.
Champion is developing its flagship Consolidated Fire Lake North project, located in the Fermont iron-ore district.