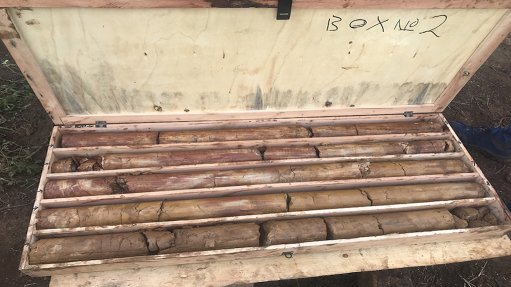 Photo by: IonicRE
Name of the Project
Makuutu rare earths project.
Location
Uganda, 120 km east of Kampala.
Project Owner/s
Ugandan company Rwenzori Rare Metals (RRM), which owns 100% of the Makuutu rare earths project. Ionic Rare Earths (IonicRE) is a 51% owner of RRM and progressing to 60% with the completion of the definitive feasibility study (DFS). IonicRE also maintains a first right over the remaining 40% of the project.
Project Description
The Stage 1 DFS proposes an openpit mining operation at an annualised mining rate of five-million tonnes a year of mineralisation from the project for total rare-earth oxide equivalent production of 40 090 t.
The maiden ore reserve for Stage 1 over retention licence 1693 is 172.9-million tonnes grading 848 parts per million total rare-earth oxide for 146 654 t of contained total rare-earth oxide.
Stage 1 envisages production of 1 300 t/y of rare earths in the first ten years, averaging 1 156 t/y over the estimated 35-year mine life.
Potential Job Creation
Not stated.
Net Present Value/Internal Rate of Return
The project has a pretax net present value, at an 8% discount rate, of $406-million and internal rate of return of 32.7%, with a payback of about three years.
Capital Expenditure
The project has an initial capital expenditure $120.8-million.
Planned Start/End Date
Not stated.
Latest Developments
Makuutu is advancing towards a final investment decision.
Key Contracts, Suppliers and Consultants
None stated.
Contact Details for Project Information
IonicRE, tel +61 3 9776 3434 or email admin@ionicre.com.