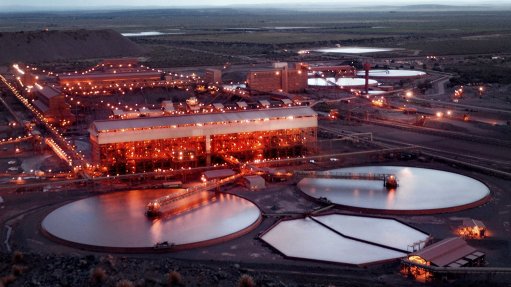 COST CUTTING Some of the initiatives that Kumba has implemented to reduce controllable costs include reconfiguring its mines, such as Sishen, to save costs in all operational areas
The iron-ore sector is facing challenging times and the declining market is likely to continue having a significant impact on business, says iron-ore supplier Kumba Iron Ore corporate communications manager Nikki Wetzlar.
"No one has clear visibility on how low the prices will go and when they will stabilise or recover. Prices are what they are – they are outside our control," she comments.
However, Kumba, which is diversified miner Anglo American's business unit, is attempting to adapt to the challenging environment by trying to save cash.
The company has implemented more than 200 initiatives that have helped reduce controllable costs by R1.8-billion as at June 30 says Wetzlar.
She adds that some of the actions that Kumba has taken include reconfiguring its mines to save costs in all operational areas, assessing every item of proposed capital expenditure (capex) with a view to cancelling, reducing the cost or delaying the expenditure and saving on overhead expenses at head office as well as at its mines.
Kumba's results for the year ending December 31, show that headline earnings and basic earnings are likely to be at least R2.201-million and R2.145million lower respectively, compared with the year ended December 31, 2014.
The headline earnings and basic earnings reported for the previous comparable period were R11-billion and R10.7-billion respectively, while headline earnings per share (HEPS) and earnings per share (EPS) reported for the comparative period were R34.32 and R33.44 respectively.
Kumba attributes the decrease in earnings largely to the significant decrease in export iron-ore prices during the year.
In this regard, HEPS and EPS are also likely to be at least R6.86 a share and R6.69 a share lower respectively than those of the previous comparative period.
Kumba's results will be released on February 9 next year.
Kumba produces iron-ore at its Sishen and Kolomela mines, in the Northern Cape.
The company exports iron-ore to customers worldwide, including China, Japan and Korea, as well as countries in Europe and the Middle East.