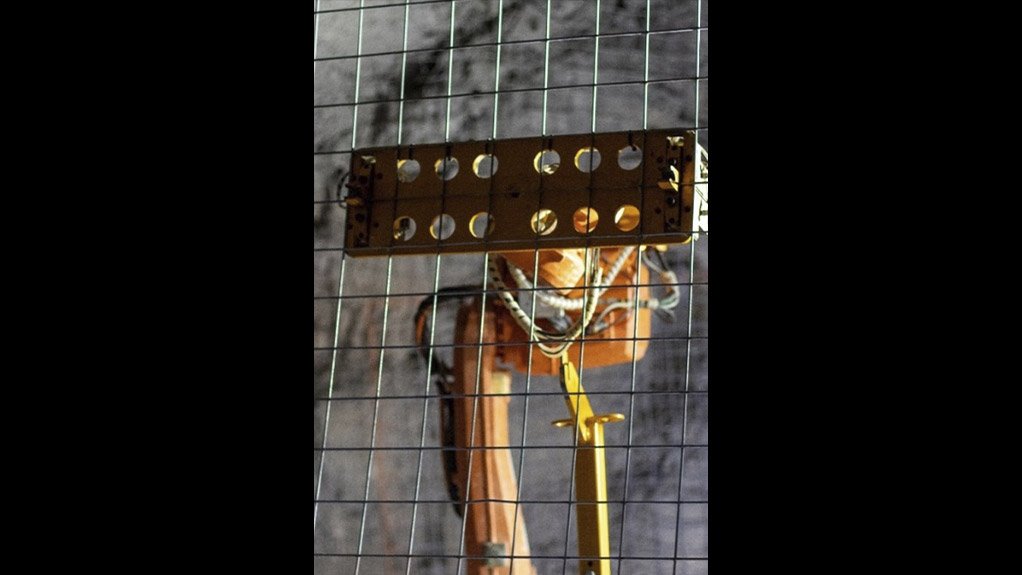 Scope and scale of MacLean product development continues to reshape the company to support zero-harm, zero-entry, zero-emissions mining in the 21st century
As the mining world gathers today for the kickoff of the 2023 edition of the PDAC conference, MacLean is marking the occasion with the release of its annual Innovation Report. The report details the company's ongoing efforts to fundamentally reshape itself in support of long-term, structural changes in the mining sector globally – an ever-increasing degree of diesel-free fleet operations, increasing automation progressing to fully autonomous operations, increasing interoperability, and increasing connectivity and actionable fleet data collection. All of this is at the service of achieving greater safety and productivity outcomes in the underground work environment. A team of MacLean senior leaders will be attending this year's PDAC convention to share the company's product line and on-vehicle technology development news in person with conference-goers, as well as at the MacLean booth in the South Hall (#216). 2
2023 is a milestone year for MacLean as it marks the company's 50th year of operations. What started out as a niche, custom equipment solutions provider for the Canadian industry in the early 1970s has evolved to what is now the world's largest Canadian-based manufacturer of underground mining vehicles, with a worldwide staffing contingent that surpasses 1,000 employees across four continents and a fully integrated, continental manufacturing platform in Canada and Mexico.
Since the purchase of an underground test facility in Sudbury in 2018 (The MacLean Research & Training Facility) the company has ramped up its product development efforts, supported by an in-house engineering contingent of 150+ professionals and a global product management team. With last year's release of the GR5 Underground Grader and addition of Quickscan instant imaging and ChemSave accelerant savings technology on the SS5 Shotcrete Sprayer, the stage is set for an even busier 2023 with three more 5 Series, next generation MacLean mining vehicles slated for release – the ML5 Multi-Lift, the MC5 Explosives Charger, and the BT5 Boom Truck.
Last but not least, 2023 will see the commercial launch of the next generation of MacLean ground support paradigm change, with the unveiling of the 985 Abi-Bolter and its integration of autonomous robotics into the bolting and screening functions of the MacLean scissor bolter. This evolution will build on 30 years of proven results with regard to bolting versatility, installation quality, productivity, and safety. The future is here.
"We believe that our 50 years of longevity is a proof point of our commitment to offering up high-value solutions to the mining industry, and then ensuring we're able to support those built solutions throughout their lifecyle," notes Kevin MacLean, President, MacLean Engineering. "We work with you to understand the application context, design the underground-ready solution, manufacture it with world-class quality and attention to detail, and then stay engaged on the aftermarket front with real-time vehicle telemetry analytics, full-spectrum training, and in-country field service teams around the globe, ready to deploy when and where our OEM-depth maintenance and troubleshooting support is required."
"The world has changed since our founding in 1973, and so has mining. MacLean is right there on the frontlines of that industry evolution, helping to shape and propel it forward," adds MacLean Founder and Chairman, Don MacLean. "What doesn't change is our company mission. This is why our commemorative logo features safety and innovation so prominently." 3
"Just looking at one aspect of our innovation storyline in 2023, our Fleet Electrification Program, we can point to significant progress in the past year, and our BEV fleet deployment outside of Canada is just in its early days," states Maarten van Koppen, VP Product Development. "We have now designed and commissioned over 50 MacLean BEVs, which have amassed close to a quarter of a million operating hours."
"What we refer to as 'Application Intelligence' or 'MacLean AI' has always been the common thread, the common focus – solving problems and engineering solutions for the specific job, in the real-life underground environment," remarks Stuart Lister, VP Marketing & Communications. "This spirit of innovation across generations is built on the bedrock of a safety-first ethos - the North Star of our company culture. Half a century on, it is both our legacy and our future. The MacLean Way, which runs through our veins, will shape the next chapters of serving the global mining industry across the 21st century and beyond."