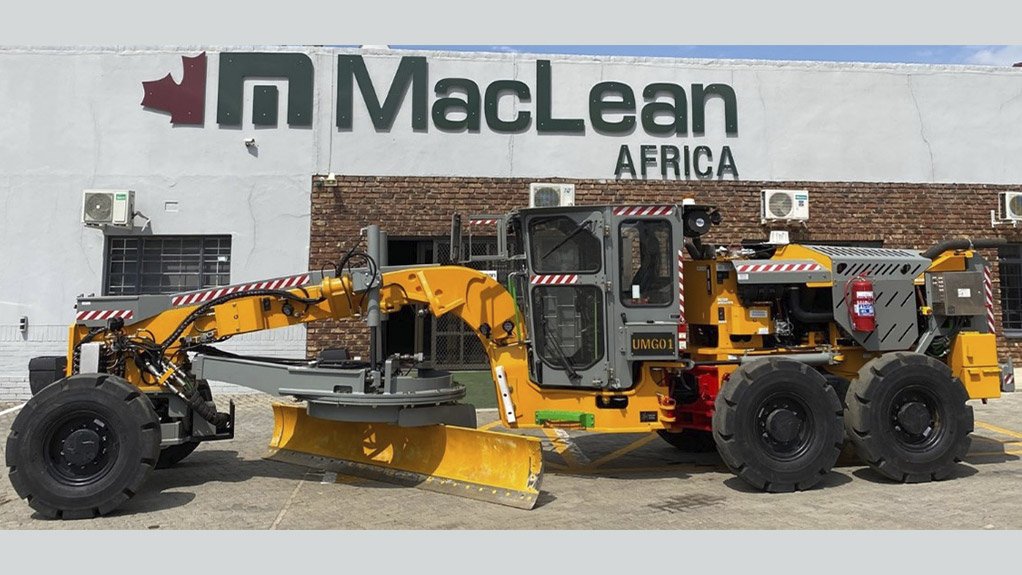 Company's fleet footprint has seen rapid expansion across sub-Saharan Africa in recent years – next step is MacLean EV Series rollout
At this year's edition of the Mining Indaba in Cape Town, MacLean Africa will be showcasing its latest battery electric mining vehicle (BEV) offering: a MacLean EV SeriesTM carrier fitted with a 3rd party emulsion charging plant. The MacLean BEV unit will be showcased outside the CTICC in front of the Cullinan Hotel. MacLean Africa will also be staffing its own booth in Booth C22 of the Main Hall as well as maintaining a presence at the Canadian Pavilion, also in Main Hall.
MacLean has had an established, in-country presence in South Africa since 2001. This was the company's first-ever international branch and since that time, the local sales and support team has grown in line with the expansion of the MacLean fleet deployment across the continent. The company now supports MacLean mining vehicles at customer operations across South Africa as well as in Namibia, Tanzania, the Democratic Republic of Congo, and Mali.
"Our message to the African mining community at Indaba is simple and I hope, resonant – MacLean is manufacturing and supporting mining equipment that is custom-designed for underground mining on this continent, supported by an in-country team of skilled engineers, product managers, field service technicians, and repair and rebuild mechanics," notes MacLean Africa General Manager, John-Paul Theunissen. "We are here for the long haul, we have the critical mass of talent and parts and manufacturing capacity and, we have your full fleet of production support mining vehicles, ready to get to work."
"I'm excited by what MacLean Africa has already done in terms of building out the MacLean fleet footprint across Africa and I'm even more excited by what the future holds for us in this crucial mining region," adds MacLean President, Kevin MacLean. "We can walk with customers as they explore options for the rollout of a battery electric, automated, and data-rich mobile fleet that will drive the 'no boots on the ground' mining of the 21st century. We have it all - the present and the future of underground mining mobile equipment, technology, and services. We are above ground where your fleet is underground in Africa."
2023 is an important year for MacLean as it marks the company's 50th year of operations. What started out as a niche, custom equipment solutions provider for the Canadian industry in the 1970s has evolved to what is now the world's largest Canadian-based manufacturer of underground mining vehicles, with a worldwide staffing contingent that surpasses 1,000 employees across four continents. International sales make up an important and growing segment of the MacLean sales mix, as the company takes its electrification, automation, and digitalization leadership across the globe, to support safer and more productive mining operations.