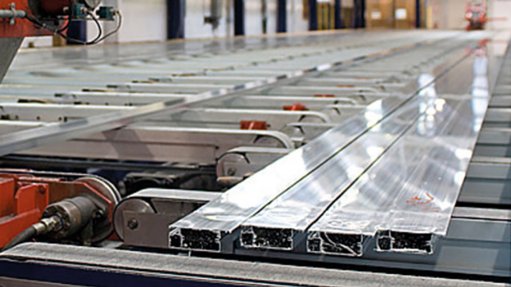 INFINITE METAL Aluminium remains the only metal that is infinitely recyclable
For South Africa to become a net exporter of aluminium, local growth must take precedence, says Aluminium Federation of South Africa (Afsa) CEO Muzi Manzi.
This can be achieved by developing research and development communities that support local growth areas, innovation and design, as well as young talent who can enter and add value to the industry.
Consequently, local-content programmes will be able to support local manufacturers and create an effective trade policy to create a level playing field amid subsidised imports.
Manzi says the South African Aluminium Industry Roadmap (SAAIR), initiated by the Department of Science and Innovation in conjunction with the Department of Trade, Industry and Competition, addresses growth, competitiveness, optimisation and efficiency, as well as local and export aluminium markets.
He notes that SAAIR is a blueprint adopted by the aluminium industry to develop the sector by exposing the potential of aluminium as a finer metal to be used in the manufacture of vehicles, construction and packaging material, which can further aid its export potential.
SAAIR was developed under the auspices of the Council for Scientific and Industrial Research. Senior government officials, academia, aluminium industry leaders, representatives from downstream users of aluminium and Afsa have all contributed to its development.
The roadmap aims to double local aluminium demand, resulting in increased employment in the industry, social upliftment, and contribution to gross domestic product and export earnings.
Exporting completed aluminium products to diversify market opportunities will create industry and economic growth, while responding to the Fourth Industrial Revolution by adopting flexible manufacturing principles and new manufacturing technologies and processes will aid the progress and evolution of aluminium as an export product, Manzi adds.
"These changes will facilitate the development of a favourable investment environment, hasten the launch of projects that are currently being considered, and attract new and innovative business ventures," he concludes.