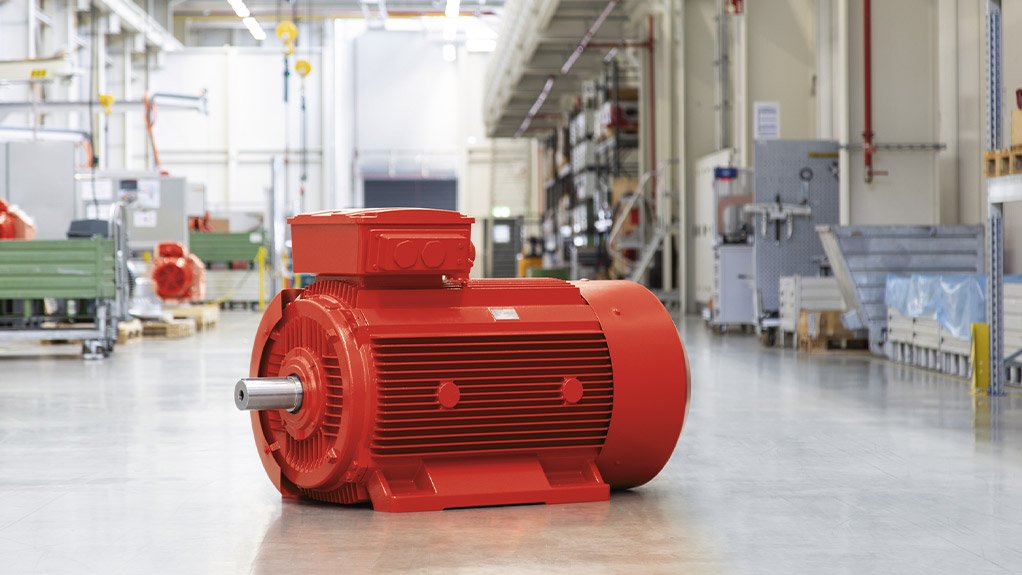 SEW-EURODRIVE's product range includes IEC certified motors
With an extensive installed base in Zambia already, SEW-EURODRIVE is further building its capacity to serve customers with in-country skills, resources and inventory.
Francis Musaba, Business Development Representative in Zambia for SEW-EURODRIVE, says the country holds exciting prospects in a number of the economic sectors – and the company is embracing these with its proactive approach. The establishment of its Zambian branch, for instance, aligns well with the recent priority given to localisation of business. Further, there is a growing focus on conserving energy in the power-constrained economy – for which SEW-EURODRIVE's innovative technology is ideally positioned.
As an electrical and mechanical engineer with more than a decade of experience in Zambia, Musaba's knowledge of products and markets gives him deep insight into local business dynamics and demands. He points out that the company's Zambian branch is allowing quicker turnaround times and continuously improving service levels for customers in mining, milling, sugar and beverage sectors.
"There is also a strong move by the country's business chambers of commerce and industry to localise transactions," he notes. "The company's commitment to strengthening our branch in Zambia is aligned with a strong focus on l ensuring that the technical capacity and skills base for locally supplying and servicing our equipment matches the global standards demanded by SEW-EURODRIVE."
Musaba already works closely with customers to analyse their critical components and plan their inventory requirements. This includes applying condition monitoring and preventative maintenance plans.
"An important consideration for all sectors in Zambia is our shortage of electricity – and this is another area where SEW-EURODRIVE has a strong competitive advantage," he says. "Our engineered solutions are renowned for their energy efficiency, and this is becoming critical for Zambian companies."
Poor rainfall over recent years has undermined the electricity generation levels from the country's hydropower stations. He highlights that government is driving regulations that penalise energy users who have a poor power factor in their operations. This factor usually derives from the user's process itself and the efficiency of their equipment, including the standard motors used by many companies. As a certified energy auditor, Musaba is also able to audit customers' operations and advise on strategies to improve energy efficiency.
"As a start, it is important to migrate to high efficiency motors," he explains. "This begins the payback process towards the capital cost immediately by reducing energy costs, and contributes to reducing the risk of penalisation."
He also points to other SEW-EURODRIVE products such as gearmotors, frequency inverters, industrial gear units, decentralised drive systems and servo technology IEC certified motors, electronic drives, frequency inverters and in particular to the innovative DriveRadar® solution. All products are designed to achieve high efficiency levels due to their advanced design and engineering. From the materials of construction to the smart technology, this innovation allows less energy to be used to generate the same torque as many competitor products.