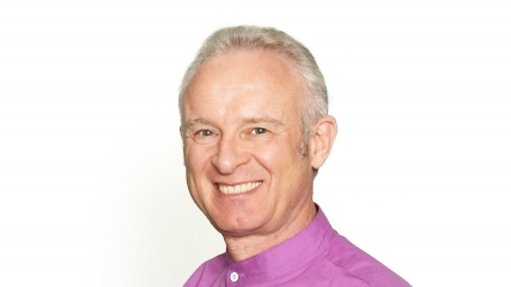 ARTHUR GOLDSTUCK The survey aimed to provide an understanding of the challenges facing small and medium-sized enterprises (SMEs) and polled 1 400 people involved in SMEs across the country
At least 71% of small and medium-sized enterprises (SMEs) consider load-shedding the biggest external threat to their businesses this year.
This was a significant shift from 2014, when crime was seen as the biggest threat to business by 47% of respondents.
The results of the 2015 SME Survey were revealed in Johannesburg last month and presented by technology research and strategy organisation World Wide Worx MD and the principal researcher of the survey Arthur Goldstuck.
The survey aimed to provide an understanding of the challenges facing SMEs and polled 1 400 people involved in SMEs across the country.
Goldstuck stated that the risks associated with load-shedding were magnified for SMEs as they did not have the resources to mitigate load-shedding.
He added that the treat also came from SMEs' own lack of urgency in adopting risk-mitigating solutions such as a continual back-up for their business data.
"The reason we have seen such a massive jump for this category is because of the cumulative effects of ongoing load-shedding. The impact of even short periods without power is greater on SMEs than it would be on larger companies that likely have generators and other fall-back options," said Goldstuck.
He added that it was important for SMEs to mitigate the effects of load-shedding by backing up data on their computers.
Backing up any less than on a daily basis could have disastrous effects for an SME, yet the survey indicated that the number of SMEs considering daily data back-up had risen from 49.9% last year to only 55% in 2015.
He suggested SMEs use cloud services to back up data and noted that there was an uptick in SMEs using these services.
The survey showed that the use of cloud services by SMEs grew from 10% in 2014 to 39%, which Goldstuck said indicated that SMEs were overcoming their apprehension around the cloud and were realising its benefits.
However, he noted that not all SMEs were enthusiastic or well-educated about cloud services as only 4.5% of those surveyed said they would use the cloud by next year.
Nineteen per cent of SMEs said use of cloud services next year would depend on their business needs and 35% said they were unsure if they would use the cloud.
"We expect that at least a portion of these businesses will discover they either need or want the cloud. It is, therefore, logical to extrapolate a figure that suggests that more than 50% of SMEs will be using the cloud by 2016," said Goldstuck.
He added that, while many SMEs were not enthusiastic about using cloud services, many were not aware that they were currently using cloud services such as online email and online banking.
At least 95% of respondents revealed that they used online banking, 83% used online email and 77% made online purchases.
Goldstuck said the disconnect in the figures between what SMEs consider to be cloud services and the actual cloud-based services many of them are already using, demonstrated that there was a lack of education about what the cloud is and what services actually form part of it.
For a more significant uptake of cloud services to occur, service providers needed to play a role in educating SMEs more effectively around the topic, he suggested.
"The real uptake of cloud will be driven by selling specific applications to SMEs. If service providers are able to convince more SMEs to use specific solutions – such as online back-up, to protect against the increasing dangers posed by power failures – it won't be long before they realise the benefits," Goldstuck said.
Meanwhile, the 2015 SME Survey also revealed that SMEs made up the core market for telecommunications giant Telkom, as three-quarters of SMEs used asymmetric digital subscriber line (ADSL) in their business.
The survey revealed that 72% of SMEs used ADSL this year, which was up from 68% last year.
The 2015 SME Survey is sponsored by banking firm Standard Bank and information technology service provider Forest Technologies, in partnership with information and communications technology company Rectron.