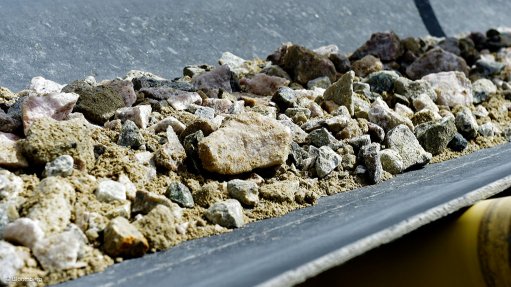 ON HOLD South America contains 61% of global lithium reserves and is feeling the effects of the decline in the commodities performance
The lithium market is declining as a direct result of electric vehicle (EV) plans being pushed back and EV production plummeting, says international commodities consultancy Core Consultants.
With the South American continent containing 61% of global lithium reserves, it is feeling the effects of this decline.
"While the move towards an 'electric world' has not changed, it has certainly been delayed, especially owing to the current low oil prices, which are certainly affecting the demand for EVs," says Core Consultants MD Lara Smith.
Oil prices plummeted during national lockdowns worldwide. With oil production continuing, the oversupply resulted in lower prices.
Smith explains that lithium companies have responded in kind, with Chilean chemicals company Sociedad Química y Minera (SQM), for instance, delaying key expansions from the end of 2020 to late 2021.
"Additionally, chemicals company Albermarle Corporation has postponed a project to increase its processing capacity by 125 000 t and has revised its deal to buy into Australia's mineral resources."
Moreover, Smith adds that lithium chemicals producer Orocobre has withdrawn its guidance for the 2020 financial year, in line with an uncertain future demand – emphasising the plummeting prices of the lithium market.
"In recent months, the Chinese carbonate prices have declined to about $6 000/t and spodumene, which is a gemstone that is usually found in lithium-rich pegmatites, has dropped to about $500/t. This year, about $670-million worth of value has been obliterated and the lithium market is facing an oversupply with falling demand."
Smith states that, at this time, it is important to observe whether China introduces a stimulus strategy, particularly in terms of assisting EV producers.
Commodity Performance
Other commodities from South America have also performed below par.
Smith says the primary challenge is the difficulty of moving these commodities out of the ports.
"There has been some demand for manganese and chrome, which are produced in Brazil. However, with the lockdowns that have been imposed, shipping these minerals has been onerous."
Copper, of which Peru hosts 39% of global reserves, has been on a downward trend for about a year, Smith notes.
"The future price of copper is 6.5% lower than the current levels. Additionally, with 50% of all copper consumption in China, the 6.8% contraction of China's gross domestic product during the first quarter of 2020 and the spread of the pandemic, our belief is that copper is not expected to recover at present," Smith concludes.