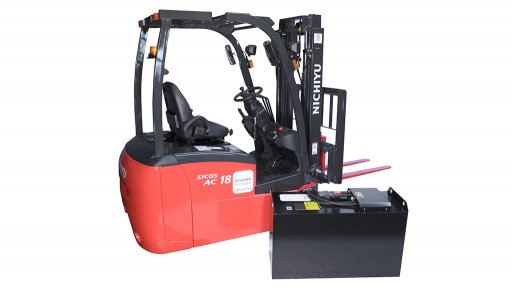 POWER HOUSE CHASE Technologies is developing a standby power system that will be powered by LiFePO4 batteries
With the increasing demand and overall benefits of lithium-ion (Li-ion) batteries, industrial Li-ion battery supplier CHASE Technologies is developing a standby power system.
"This standby system will be powered by lithium iron phosphate (LiFePO4) batteries. The system will be used with inverters for domestic and office use, which will essentially reduce pressure on the national grid," says CHASE Technologies GM Brent Frazer.
Moreover, the applications of the standby system extend to warehousing and mining operations as a standby power supply.
The standby system was developed during the national lockdown and the testing phase took place during July.
"We have seen a great deal of interest in the product already. Customers are always on the lookout for reliable alternative back-up power solutions, owing to the current uncertainty surrounding local electricity supply," notes Frazer.
The standby system will be launched later this year.
Meanwhile, based on the success of the LiFePO4 batteries in forklifts and its uses in warehousing, CHASE Technologies states that it intends to convert 50% of the current electric forklift market from using lead-acid batteries to using LiFePO4 batteries, within the next five years.
"Given the current uptake of the LiFePO4 technology by our customers, this is an entirely achievable and realistic goal. By educating original-equipment manufacturers on LiFePO4 batteries, this knowledge can be passed on to their end-users during the sale of forklifts," concludes Frazer.