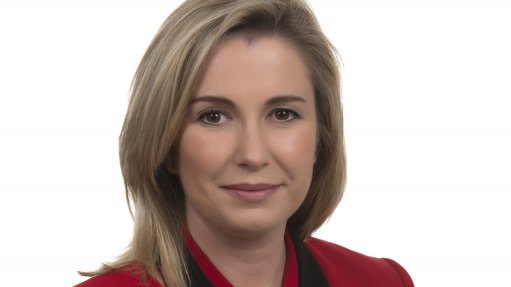 LIZEL OBERHOLZER Although an abundance of gas has been discovered in Mozambique and Tanzania, Africa has generally been slow to make the most of the potential of the trend towards gas
Law firm Norton Rose Fulbright has helped Norwegian oil and gas company Statoil navigate South Africa's myriad legislative requirements to acquire a participating interest in two gas exploration blocks offshore South Africa's east coast.
In September, Statoil acquired a 35% interest in the Transkei-Algoa exploration right, which is operated by American multinational ExxonMobil, which holds 40%, and oil and gas exploration company Impact Oil & Gas, which holds the remaining 25%. The licence covers about 45 000 km2.
Statoil also acquired a 90% interest and operatorship for the East Algoa exploration right. The remaining 10% is held by energy solutions provider OK Energy. The licence covers about 9 300 km2.
"Drafting, negotiation and completion of the transactions were complicated by regulatory uncertainty created by the long outstanding Mineral and Petroleum Resources Development Act (MPRDA) Amendment Bill. Norton Rose Fulbright, thus, played an instrumental role in the drafting and reviewing of all contracts and applying for the prerequisite government authorisations needed to secure these licences," avers Norton Rose Fulbright director Lizel Oberholzer.
First promulgated in 2013, the MPRDA Amendment Bill was sent back to Parliament following concerns raised by President Jacob Zuma. It is expected that the Bill, in revised form and following extensive public consultation, will be passed into law early this year, but the delay in doing so has created much damage, dampening the investor confidence critical to advancing gas exploration.
Oberholzer highlights that economic development and industrialisation, a move towards cleaner power generation and lower global gas prices are driving strong gas demand internationally. Countries, such as the US, Russia and Australia, where gas supply exceeds local demand, have ensured that they capitalised on this need by increasing exports, especially to countries such as China, Japan and South Korea.
Although an abundance of gas has been discovered in Mozambique and Tanzania, Africa has generally been slow to make the most of the potential of the trend towards gas, with the monetisation of its gas resources constrained as a result of political uncertainty, slow policy development, regulatory uncertainty and the absence of sufficient infrastructure.
In South Africa, Oberholzer states that the delay of the MPRDA has not been the only challenge, with troublingly slow progress with the Liquefied Natural Gas (LNG)-to-Power Independent Power Producer Procurement Programme another factor. The programme was announced by the South African Department of Energy in October 2016 and a request for quotation was expected to be published the following November, but this has subsequently been delayed until the finalisation of the overarching Integrated Resource Plan (IRP).
"The IRP, available in draft, will provide a high-level policy framework for the development and exploitation of natural resources in South Africa."
The IRP is expected to be published early this year. This is in accordance with the announcement on December 7, 2017, by the Minister of Energy that Cabinet had approved the updated IRP without further public consultation – a decision which may yet attract criticism from civil society groups and industry bodies.

South Africa is also waiting on the publication of a Gas Utilisation Master Plan and an Integrated Energy Plan. These policy documents must then be harmonised with existing legislation, such as the Gas Act, to create a roadmap for the development in the South African energy sector.
"Zuma has noted that the discovery and use of natural gas should form the backbone of regional economic integration of Southern African Development Community member countries and we trust that the President's statement is an indication of South Africa's commitment to move gas forward."
However, until these legal documents have been finalised, the South African energy industry will lack the legislative certainty necessary to attract major foreign interest.
New Regulations in Africa
This year, Tanzania passed a suite of legislation that aims to ensure that control and ownership of natural wealth is exercised by the people of Tanzania through government and held in trust by the Pesident on behalf of the people. The legislation extends State ownership to production resulting from the extraction of natural wealth resources and abolishes the export of raw materials in favour of local beneficiation.
Oberholzer points out that the new regime does, however, provide for the maintenance of existing natural resource development and production sharing agreements, albeit subject to "renegotiation". In particular, clauses in such contracts, which restrict the periodic review of the arrangement, require international arbitration or provide for environmental stabilisation may no longer be accepted by the State.
"Although the national assembly has not called on any oil and gas licence holders to renegotiate their rights to date, it is unlikely that further investment will take place until the contracts have been settled."
Extensive negotiations with bidders for the construction and operation of a refinery in Uganda also fell through this year, pushing the production of the refinery back until 2022. Uganda is home to sub-Saharan Africa's fourth-largest crude oil reserves and the landlocked country decided to build a refinery and transport refined petroleum through a pipeline to Tanzania, from where it will be exported.
"It is unclear why the negotiations were unsuccessful or whether any progress has been made in upgrading the Tanzanian port to be suitable for the export of petroleum," says Oberholzer.
Meanwhile, Norton Rose Fulbright invites mining industry players to attend its yearly cocktail reception and seminar, which will be hosted at the V & A Waterfront, in Cape Town, on February 5 and 6 respectively.
This reception and seminar will be held during the Investing in African Mining Indaba, taking place at the Cape Town International Convention Centre from February 5 to 8.
"This is an opportunity to network with key players in the mining industry and to explore recent activity, emerging trends and opportunities and challenges in the African mining sector," concludes Oberholzer.