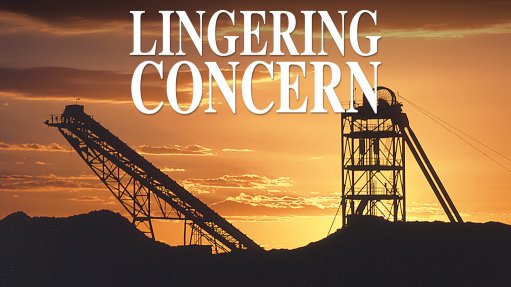 The third iteration of the Mining Charter will have a significant effect on vendors of services and goods intended for the South African mining sector, says legal services provider Strata Legal director Brandon Irsigler, noting that many suppliers to the mining industry are in the same position as mining companies were when the Mineral and Petroleum Resources Development Act first came into effect in 2002.
Effectively, this means that suppliers, like mining companies, need to 'empower' their shareholding to stay in business.
According to Irsigler, being an empowered supplier of goods within the first year of Mining Charter III's enactment will give such suppliers significant leverage in supply negotiations with mining companies, especially if their competitors remain unempowered.
There may, however, be a distortion in the services space, as 70% of the 80% spend level must be achieved in the first year and the full 80% in the second year. As the provision of contract labour makes up the bulk of this spend, he explains, there could be a shake-out in this space, with suppliers needing to urgently conclude empowerment transactions to stay in business.
By doing this, empowered suppliers of services could significantly extend their existing client base, he says.
According to the most recent revisions to the charter, compliance with procurement provisions is weighted at 60% of a mining company's overall charter compliance obligations and, to comply, procurement players will need to be empowered.
The baseline minimum definition of an empowered supplier is a company where 26% of the shares are owned by empowered investors and the company has achieved a Level 4 contributor status in terms of the Broad-Based Black Economic Empowerment (BBBEE) codes, Irsigler tells Mining Weekly.
"The mining companies, which are worth billions, were, rightly, the initial focus of the empowerment debate in 2002, but the majority of the players supplying mining companies now need to be aware of their obligations under Mining Charter III, if they want to continue supplying South African miners."
He says the empowerment obligations concerning the procurement spend of miners has thus far been "massively overlooked", with the charter debate mostly focusing on the equity ownership of mining companies and other mining-company shareholder matters.
Explaining the empowerment obligations, Irsigler explains that the 80% target for services spend must be further broken down, with 60% allocated to BEE entrepreneurs, which are companies in which black South Africans hold 51% of the equity, with full company and economic rights attached to that equity holding. Ten per cent must be allocated to BEE-compliant companies that have at least 26% black South African owner- ship and are Level 4 contributors in terms of the BBBEE generic codes. The remaining 10% must be allocated to BEE women-owned enterprises, with 51% ownership, or 51% youth-owned and controlled enterprises.
The same concept applies to goods, Irsigler tells Mining Weekly, explaining that, for both consumable and capital spending, the 70% empowerment target must comprise 44% from BEE-compliant companies and 21% from BEE entrepreneurs, with the remaining 5% comprising BEE women-owned enterprises supplying goods, with a 51% owner- ship or 51% youth-owned and -controlled enterprises.
With regard to this spending on goods, mining companies must achieve 10:70 in Year 1, 20:70 in Year 2, 35:70 in Year 3, 50:70 in Year 4 and 70:70 in Year 5.
Foreign suppliers – comprising foreign- controlled companies without Level 4 BBBEE and without empowerment of at least 26% – must pay 0.5% of South African-generated turnover to a research fund.
Further, 100% of lab testing spend must be on South African companies, while 70% of research and development spend must be on South African companies.
Finally, mining companies are obliged to, "within six months from the date of publication of the Mining Charter, submit a five-year plan indicating progressive implementation of inclusive procurement targets".
This will, no doubt, involve extensive supplier engagement, Irsigler highlights.
The draft charter also sets new targets for inclusive procurement and supplier and enterprise development, against which costs procurement spend targets can be offset by mining companies.
To achieve compliance in this regard, corporate and commercial law firm Cliffe Dekker Hofmeyr director Allan Reid explains that a mining right holder must identify all goods and services that will be required in its operations and ensure that its procurement policies adhere to the criteria set out in the draft charter.
Investment banking company Renaissance Capital notes that key concerns about the updated charter include "what appear to be impractical procurement targets".
In its sector report, released last month, the company notes that the empowered procurement requirement, paired with the target for foreign suppliers to contribute a minimum of 0.5% of turnover towards development of suppliers, "could increase South African miners' operating costs and capital expenditure, rela- tive to their global peers, given our limited manufacturing base and the potential for foreign suppliers to pass the cost on to miners".
Contested Charter
Before its most recent gazetting on June 15, under the leadership of Mineral Resources Minister Gwede Mantashe, parties affected by Mining Charter III had already submitted representations on the draft charter, while court processes to challenge its validity from an administrative and constitutional law perspective have also been pursued.
The draft charter has also attracted criti- cism for creating uncertainty in a sector that has underperformed in the past few months.
The decline in mining production in the first quarter was a significant contributor to the 2.2% decline in gross domestic product in the second quarter. Production in the mining sector fell 9.9% during the quarter, mainly as a result of the lower production of gold, platinum-group metals and iron-ore.
Indeed, an amicable resolution of the contentious Mining Charter might increase investments in the sector by 25%, according to World Bank estimates.
The latest draft Mining Charter, gazetted on June 15, invoked more mixed responses from the industry than the wholesale dissatisfaction with the previous version that was gazetted by then Mineral Resources Minister Mosebenzi Zwane.
The amendments introduced under Mantashe make the draft a considerable improvement on earlier versions and will remove some of the uncertainty that clouds South African mining, which is welcomed, Irsigler comments.
For an industry that is not regarded as competitive internationally, Irsigler points out that, while the new draft is not a "magic bullet", it will go a long way towards improving certainty for equity investment, especially in terms of the 'once empowered, always empowered' principle.
Black ownership of 30% in a mining company will need to be attained but, should the empowerment shareholders sell their shares, the company will not be obligated to retain the 30% level of shareholding, provided black shareholders hold their investment for one-third of the duration of the mining right – that is, ten years.
Also helpful is the fact that the Mining Charter III provisions relating to prospecting rights needing a 50.1% empowered ownership level have been abandoned, while the status quo under Mining Charter II has been retained in the latest draft, he adds.
Further, for the new mining rights that will be granted after the charter has officially been promulgated, empowerment obligations will be clearly set out, providing more certainty for investors, he adds.
However, according to Reid, a review of the draft has indicated that some aspects are potentially unconstitutional, conflict with the Companies Act 2008 and are mired in uncertainty.
Further, the Minerals Council South Africa (MCSA), formerly the South African Chamber of Mines, does not support some of the elements of the new draft Mining Charter.
Some of the elements do not promote competitiveness, without which investment in new exploration and mining will be limited and the sector will continue to decline, according to the council.
Much more work needs to be done to create a Mining Charter that promotes competitiveness, investment, growth and transformation for the growth and prosperity of South Africa, the council avers.
Renaissance Capital agrees, with its analysts positing that the latest draft Mining Charter could erode the competitiveness of South African mining and will likely continue the trend of disinvestment while other mining countries continue to benefit from investment that could have grown the local economy.
The Institute of Race Relations also notes that, while the latest mining charter is better than the previous document, it is still "profoundly flawed" and a continuing choke on investment.
Charter Elements
Certain requirements of the draft Mining Charter, such as those relating to ownership, a free-carried interest, junior miners' compliance with the Mining Charter and sustainable housing, have received intensive focus and analysis.
The draft Mining Charter retains the 30% black ownership target introduced in the previous charter gazetted by Zwane, an increase from 26%, but, as noted, it now includes major concessions to the industry on recognising past BEE shareholder deals.
Of the 30% ownership target for new mining rights issued after Mining Charter III has been formally enacted, 8% will be allocated to qualifying employees, 8% to host communities and 14% to BEE entrepreneurs.
The composition of the empowered ownership of the 'top-up' of 4%, in terms of which companies are obliged to increase their existing empowerment shareholding from 26% to 30%, appears to be at the discretion of the mining company, notes Irsigler.
Mining permit holders will have to meet this additional 4% black ownership requirement within five years from the time that the new Mining Charter is promulgated.
The MCSA supports this 30% three-way black ownership target for new mining rights.
Meanwhile, Mantashe said last month that the Department of Mineral Resources (DMR) wanted employees, communities and black entrepreneurs to use their ownership to grow their shareholdings in mining companies to racially transform the traditionally white-owned industry.
This, the council explained, directly contradicted President Cyril Ramaphosa's stated intention of attracting $100-billion in new investment into South Africa in the next five years.
To comply with the Mining Charter's ownership requirements, corporates will need to restructure.
During this restructuring period, the revision of human resources policies, as well as social and labour plans to ensure compliance with human resources development and employment equity elements, will have to take place.
Another element of the Mining Charter, the notion of a free-carried interest for empowerment shareholders, however, is problematic for miners, according to Irsigler.
"It does little to raise hopes that South Africa will, once again, become a mining jurisdiction that will attract foreign investment, particularly with a free-carried interest of 5% [allocated] to each of the employees and host communities," he laments.
He explains that the concept of a free-carried interest reserved for employees and communities is not defined in Mining Charter III, but almost certainly implies that these shares are to be granted at no cost to these empowerment shareholders.
Whether recipients of free- carried shares have an obligation to assist the miner financially, if required, is not clear.
If there is no such obligation, given the frequent rights issues in the sector, this 10% could rapidly increase, to the detriment of other shareholders who choose not to follow a capital call, Irsigler warns.
This element, Mantashe said, was designed to give communities around mines and all employees, regardless of race, a stake in mining companies, thereby bringing a sense of ownership and, hopefully, quelling unrest around mines caused by those living nearby who feel exploited by the mines.
The MCSA does not support this, stating that a 10% total free-carried interest in new mining rights will materially undermine investment by increasing investment hurdle rates and causing many potentially new projects to become unavaible.
Mining companies in new rights applications have to contend with a 10% free-carried interest and an earnings before interest, taxes, depreciation and amortization- (Ebitda-) based income stream for communities and labour, in addition to the industry's requirements for social and labour plans, and skills development, which amounts to about R7-billion yearly, as well as existing royalties of about R6-billion yearly, and corporate taxes.
Although the requirement to pay 1% of turnover to black shareholders is removed from the current draft, mining companies will now, regardless of economic considerations, be required to pay a trickle dividend of 1% of Ebitda to communities and workers when a dividend is not declared in any 12-month period, should dividends not be declared in the preceeding five years.
The MCSA has rejected this target, dubbing it a "surprise addition".
Renaissance Capital, in its sector report released last month, highlighted as a key concern in the updated draft the 10% owner- ship free-carried interest for communities and employees when new mining rights are awarded.
In contrast to previous iterations, the draft Mining Charter provides some relief for junior miners, as they can make representations to the Minister regarding the extent to which charter elements will apply to them.
However, Reid says that 'junior miner' is not defined and the relief that might be granted is entirely discretionary.
New criteria have also been introduced for housing and living conditions. Law firm Webber Wentzel laments that there is little to no emphasis on sustainable housing development and environmental compliance requirements in the draft charter.
According to Webber Wentzel, this omission may be due to the regulatory uncertainty around implementation and compliance with the Stakeholder's Declaration on Strategy for Sustainable Growth, which creates a broad set of obligations without defining any compliance criteria.
Mining Summit
Meanwhile, the DMR told Parliament's Portfolio Committee on Mineral Resources last month that it had reached consensus with the industry and social partners that the imminent Mining Charter could serve as "secondary litigation", as opposed to punitive law.
The general public has 30 days, from the draft's publication on June 15, to comment on the contents of the charter, and the DMR plans to hold a summit on July 7 and 8, during which the latest version of the charter will be discussed with the industry and social partners.
The summit will not, however, be convened to change the charter, but to improve its modalities.
"We are allowing the period for comment to be 30 days, with the summit in the middle of this period, where we will allow for further comment," Mantashe said last month, adding that he hoped that changes to the charter would "not be too severe".
Even though the previous charter was challenged by the MCSA, Mantashe remains optimistic that the charter will address various issues affecting the sector and communities living close to mining operations and serve as a policy guide to the mining sector.