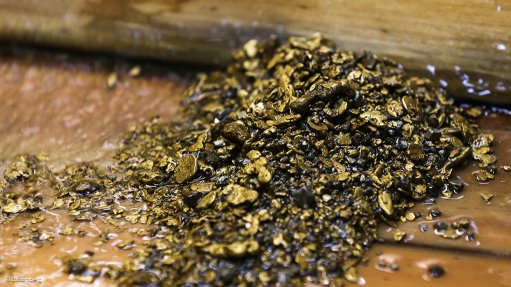 Name of the Project
Lafigué gold project.
Location
On the Fetekro property, in Côte d'Ivoire.
Project Owner/s
Endeavour Mining.
Project Description
Lafigué has proven and probable reserves of 49.8-million tonnes grading 1.69 g/t gold.
The deposit is amenable to conventional openpit, drill-and-blast mining, which will be undertaken by contractors.
The openpit will be developed in six stages, with a maximum mining capacity of 55-million tonnes a year.
The mine will produce an average of 203 000 oz/y at an over a 12.8-year mine life.
Ore mining will occur in three to four flitches, selectively using smaller loading equipment to decrease dilution.
Diesel excavators and trucks will be used for loading and haulage, with a fleet comprising 400 t class face shovels to load 180-t-capacity dump trucks for waste mining, and 200 t class excavators to load 180-t-capacity dump trucks for ore mining.
Ore will be processed through a four-million-tonne-a-year processing plant, based on only a fresh ore feed. The operation will involve two-stage crushing, followed by a high-pressure grinding roll and ball milling circuit.
New infrastructure will be added to support mining, processing and waste management on the mining licence, including 6.6 km of internal roads, a 32 km power transmission line, emergency diesel generators, and additional site facilities and accommodation for staff. In addition, space has been allocated to the north of the existing processing plant to potentially incorporate a solar power facility in the future.
Potential Job Creation
Not stated.
Net Present Value/Internal Rate of Return
The project has a pretax net present value, at a 5% discount rate, of $664-million and an internal rate of return 25% at a $1 500/oz gold price, with a payback of 3.9 years.
Capital Expenditure
The project has an upfront capital cost of $448-million.
Planned Start/End Date
First production is expected early in the third quarter of 2024.
Latest Developments
Endeavour has reported that its Lafigué greenfield build is progressing well, with the project being on time and within budget.
Key Contracts, Suppliers and Consultants
None stated.
Contact Details for Project Information
Endeavour Mining, tel +44 203 011 2723 or email info@endeavourmining.com.