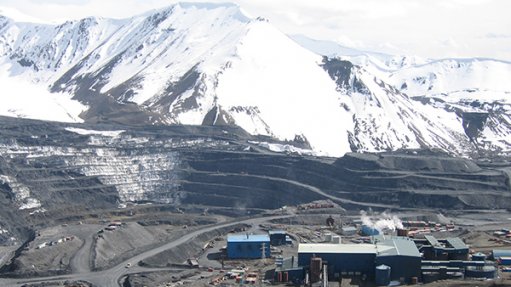 The Kumtor mine, in Kyrgyzstan
LONDON - Kyrgyzstan on Wednesday said it has launched legal proceedings against Canada's Centerra Gold over cyber-security and employee rights violations at Kumtor Gold Mine, which the company used to run.
The criminal lawsuit alleges that Centerra has blocked user and administrator access to Kumtor's computers since May 2021, shortly before the government appointed a temporary external manager at the mine, the government statement said.
This led the State Committee for National Security of the Kyrgyz Republic to open the criminal case against Centerra.
Centerra, which was not immediately available for comment, has challenged the government confiscation of Kumtor in international arbitration.
"Centerra's actions represent a gross violation of the rights and safety of our employees, showing contempt for the laws of Kyrgyzstan," Kalysbek Ryspaev, Chairman of Kumtor Gold Company workers' union, said in a statement.