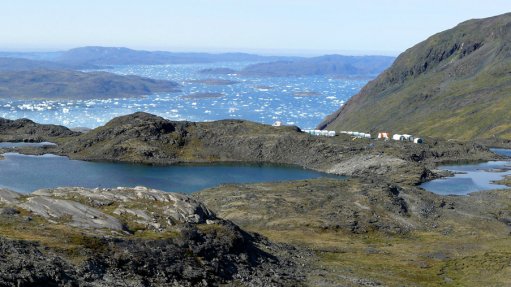 PERTH (miningweekly.com) – The Greenland government has extended the public consultation period for the Kvanefjeld rare earth project from June 1 until September 13.
ASX-listed Greenland Minerals on Tuesday told shareholders that the government had stated the extension was to enable further public meetings to take place which would have political representation.
The future of the Kvanefjeld project has come into question following the election of a new government in April of this year. The new coalition government included the Inuit Ataqatigiit and Naleraq parties, which had publicly stated a political intention to cease the development of the Kvanefjeld rare earths project, owing to the presence of uranium as a by-product.
While Kvanefjeld's development strategy is focused on the production of rare earths, it also incorporates the by-production of zinc, uranium and fluorspar, with the uranium occurring at relatively low grades compared to most primary uranium mines.
Greenland Minerals has previously noted that while the uranium was not of great economic significance to the Kvanefjeld project, the revenues generated by the uranium and other by-products would serve to reduce the rare earth production costs.
In addition to extending the public consultation process for the rare earth project, the Greenland government has also confirmed that casework on the processing of the Kvanefjeld exploitation licence application would be completed, which involves the preparation of a White Paper based on consultation responses.