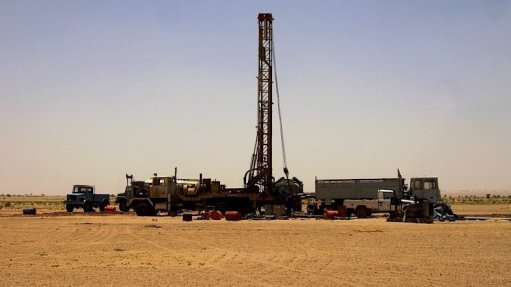 The recent civil unrest in Kazakhstan – the world's biggest producer of uranium – underscores the need for increased regional diversification of supply, says Toronto-listed developer GoviEx Uranium, which owns projects in Niger, Zambia and Mali.
In a letter to stakeholders, executive chairperson Govind Friedland and CEO Daniel Major say that the outlook for uranium has become increasingly positive and that the crisis in Kazakhstan has highlighted the potential risk to output, given the concentration of supply.
Kazakhstan, which supplies about 40% of the world's uranium, has been rocked by major anti-government protests, which led to the resignation of the government on January 5.
National atomic company Kazatomprom said on January 13 that it had not experienced any delays or disruptions to production, deliveries or sales plans and that it it remained "a secure and reliable supplier, despite operating in a jurisdiction of higher perceived political risk.
Canadian uranium major Cameco also warned that the situation in Kazakhstan should be a reminder for utilities that an over-reliance on any one source of supply is risky.
Friedland and Major believe that GoviEx's projects could provide regional diversification at a time when demand for uranium is forecast to increase with China having pledged to build 150 new nuclear reactors by 2060, and the prospect that nuclear may be included in EU taxonomy regulation.
"The outlook for uranium has become increasingly positive and we have worked diligently to position ourselves to take full advantage as a new entrant to the market," Friedland and Mayor note.
GoviEx's main focus is its flagship Madaouela project, in Niger. A feasibility study for the fully-permitted project will be completed by mid-year, with a target of starting production in 2023. First commercial uranium production is targeted in 2025.
The prefeasibility study of February 2021 estimates that the mine will produce 2.48-million pounds a year of uranium oxide over 20 years, at a cash operating cost of $22.18/lb.
Startup capital expenditure of $347-million will be required.
The company's two other assets are the mine-permitted Mutanga project, in Zambia, which is forecast to start production in 2027, and the Falea project, in Mali.
Mutanga could be the lowest capital-intensive uranium project in Africa, Friedland and Mayor say. According to a 2017 preliminary economic assessment, Mutanga will require startup capital of $121-million to develop a mine producing 2.6-million pounds a year of U3O8 at a cash cost of $31.1/lb over 11 years.
Falea is a "fascinating exploration project with great potential", the GoviEx executives note. The project contains an indicated resource of 17.4-million pounds of U3O8, 24.4-million pounds of copper and 16.1-million pounds of silver, as well as an inferred resource of 13.4-million U3O8, also with copper and silver mineralisation.