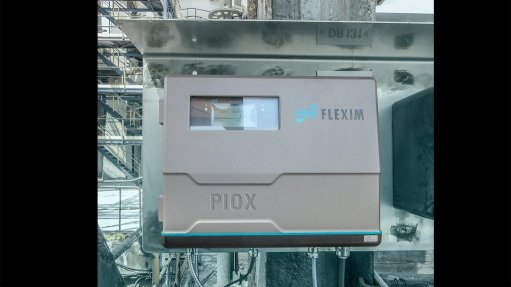 Reliable flow monitoring is the cornerstone of any successful minerals processing operation. Having real-time, accurate insight into your process is critical, and FLEXIM's latest solution, PIOX S, offers just that. PIOX S realises accurate and continuous flow, density, and concentration measurement all in one instrument. In harsh mining applications where pipes carry abrasive or toxic mixtures, conventional meters tend to corrode under such harsh conditions; resulting in meter wear and tear, measurement drift, pressure drops and leaks.
FLEXIM's clamp-on ultrasonic flowmeters are mounted outside of the pipe wall and do not require pipe modification or process interruption for installation. Another great benefit of ultrasonic flow measurement is that the flowmeter is not deteriorated by the flow medium as it sits on the pipe. For this reason, our flowmeters are virtually maintenance-free and offer a 20-year lifespan. This non-invasive measurement method is the system of choice for hazardous substance applications where critical safety standards, 100% plant availability, and performance reliability are non-negotiable.
PIOX S can be used to identify fluid, as well as determine the concentration of chemicals, such as high-purity sulfuric acid, caustic, nitric acid or even ammonium nitrate, to name a few. Worries about the transducer's chemical compatibility, contamination and sealing are a thing of the past. Our robust solutions are ideal for high-temperature leaching processes too and can handle up to 600 °C.
FLEXIM is the market leader in non-intrusive, ultrasonic flow measurement technology for liquid, gas, and concentration. Actum Group is proud to be a FLEXIM agent in Southern Africa, with over 40 years of industry and implementation experience to offer. Visit us at www.actum.co.za or contact sales@actum.co.za to understand the success we have had with FLEXIM ultrasonic flowmeters in the mining industry, especially in water flow and hazardous chemical and minerals processing applications.