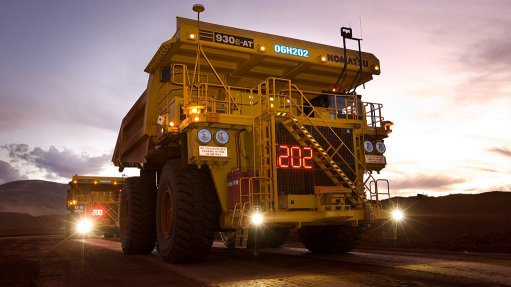 VEHICLE MONITORING Sandvik's Equipment Monitoring product provides easy access to data on equipment use and condition
Mining equipment, tools, services and solutions provider Sandvik Mining's advanced automation solutions can significantly increase mine productivity and safety, while lowering the total cost of asset ownership, the company says.
Sandvik notes that its information management solutions, including its Equipment Monitoring and Production Management products, are designed to provide real-time tracking and production control of mining equipment with operators.
"The development of our automation offering is the result of years of continuous research, development and close collaboration with our customers," says Sandvik Mining Automation VP Riku Pulli.
"Our offering in automation provides sophisticated fleet and information management and interpretation tools that help to reduce the potential for human error, improve operational efficiencies and ultimately help to improve mining process decisions."
Sandvik's Equipment Monitoring product provides easy access to data on production and equipment use and condition, and enables simple and easy checking of reports through a Web-based human-machine interface.
The solution is also scalable from a single equipment solution to a minewide monitoring system using an open interface with other mining information technology systems.
The system enables tracking and analysis of production data, and provides the real-time status of the mining operation. Equipment health monitoring offers reliable condition data for maintenance scheduling, while predictive maintenance ensures improved maintenance scheduling.
Meanwhile, Sandvik Production Management offers real-time data on production delays and possible problems, as well as task management data for shift supervisors.
The use of these solutions enables immediate corrective action to be taken and ensures that resources are best used to enhance results and productivity.