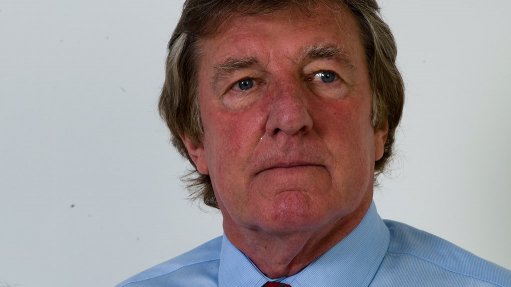 JOHN THOMSON EMS has introduced a free business matchmaking app to enhance the benefits of attending Indutec
Exhibition Management Services (EMS), organiser of the 2015 South African Industry and Technology Fair (Indutec) that will take place at the Gallagher Convention Centre, in Midrand, from May 20 to 22, says the event promises to attract the largest number of visitors and delegates, as Waste and Recycling Africa, e-Greentec Africa and AfriMold are new exhibitions that will feature this year.
Indutec has also partnered with Italian exhibition company Rimini Fiera to bring the latest waste and recycling technology to Southern Africa, says EMS director John Thomson.
"With this year's event, we aim to increase the scope and depth of what is already a focused business networking platform for the manufacturing sector," he says, adding that the inclusion of the new exhibitions is part of achieving that goal.
"Another aim of EMS is to make it easier for people to do business at Indutec. We have, therefore, introduced a free business matchmaking application that enables visitors to preselect products and profile suppliers, as well as make appointments on their phone or tablet. This is all part of our strategy to add value to the visitors' expo experience, by enabling them to explore the challenges and opportunities presented by today's manufacturing environment," explains Thomson.
Indutec is a synergistic mix of twelve events targeting companies operating in the technology, manufacturing, engineering and energy space, including the water, gas and petrochemicals sectors, as well as the plastics, pumps, valves and pipes, waste management, recycling technologies and sustainable resource industries.
"We expect an increase in exhibitors and visitors, compared with 2013 event, during which 277 exhibitors from 16 countries attended," says Thomson, adding that 51% of these countries were from outside Africa, including Australia, Belgium, China, France and India.
He adds that the 2013 event attracted 4 170 visitors from 33 countries, including Algeria, Botswana, Cameroon, the UK, Italy, Kenya and Turkey.
Thomson tells Engineering News that this year's Indutec will also host an industry conference, in association with professional conference organiser African Agenda, offering a programme designed to impart practical lessons, stimulate dialogue, exchange expertise and develop solutions to critical issues facing industries represented at the event in Southern Africa.
The event will feature discussions on topics that include the manufacturing sector's prospects, challenges, trends and technologies; government's role in fostering a competitive manufacturing sector; and collaboration between government and industry to drive growth in manufacturing through innovation, technology transfer and commercialisation.
Indutec 2015 will also feature case studies on public–private partnerships, and host discussions on how to increase local and global market access, South African and African localisation initiatives, the US–Africa relationship under the African Growth and Opportunity Act, as well as intra-Africa trade.
"As infrastructure development remains a significant challenge on the continent, Indutec will also discuss ways of developing efficient infrastructure to support industrial growth," adds Thomson.
He highlights that, with a global trend towards environmental friendliness, the conference will also focus on ways to drive energy efficiency across industries and source funding for green technology initiatives, as well as on carbon capture and carbon tax.
Discussions at Indutec will also focus on the Industrial Symbiosis Programme and other initiatives that promote a circular economy or industrial economy, subsequently focusing on how far South Africa still has to go to grow its industries.