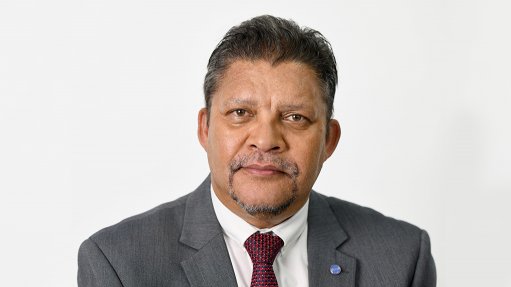 CHRIS CAMPBELL Organisations, such as Cesa, are necessary to assist with capacity development issues to help mining companies comply with the necessary industry standards
While older generation consulting engineers have specialised in mining and are aware of the opportunities to add value to that sector, younger generation consulting engineers not employed in such environments are largely unaware of the opportunities presented by the mining industry.
As a result, more should be done among industry partners to share such information for future capacity development, says industry association Consulting Engineers South Africa (Cesa) CEO Chris Campbell.
"There is less interest among young engineers to specialise in mining, but what they do not understand is that there are diverse and exciting aspects of mining that are often concealed.
"It is important to educate and encourage the youth to consider a career in the mining industry, even if they have qualified in other disciplines of engineering outside mining engineering."
Campbell adds that the shortage of mining consulting engineers has made it more difficult for players in the mining industry to keep pace with the requirements of the global industry standards for tailings management.
Organisations, such as Cesa, are, therefore, necessary to assist with capacity development issues to help mining companies comply with the necessary industry standards.
Recognising the need for more education initiatives to encourage younger people to specialise in mining, Cesa established its campaign, called Protecting Lives and Livelihoods, in 2020.
This campaign consists of various educational videos that highlight what a career as a consulting engineer entails.
"It was a deliberate effort to try and educate the public through a series of animations, that young children in primary education levels, as well as adults could relate to," he says, adding that this was done to improve the understanding of the value brought by engineers to society.
Campbell explains that the programme was created to inform young people about the type of subjects and interests they need to focus on, especially during their school-going days, if they are interested in pursuing a career in engineering.
He adds that mathematics and science were typically key subjects required of a person interested in pursuing any career in the engineering field.
Key Role
Campbell notes that consulting engineers have a complementary role to play in the mining industry especially, partly bolstered by a legacy of increasingly outsourcing services, which has led to a lack of specialty in-house engineering capability within some mining companies.
"The mining industry, in its pursuit of mining for various minerals, may have some expertise remaining to manage processes, people and some engineering [tasks]," he ventures, noting, however, that "the legacy of outsourcing makes it impossible for the mining companies to completely [manage specialist engineering tasks] on their own, [and] pursue their projects without the complementary support services of consulting engineers in the mining space".
Inherent in running any mine are tasks "where you will find the absolute specialists", he avers, including specialists in rock engineering, drilling, underground and opencast mining techniques, and the stabilising of stressed mining areas, to mention a few.
"So there is a complementary relationship [between the mining industry and consulting engineers]," says Campbell.
Meanwhile, he points out that Cesa has encountered a few challenges pertaining to the broadening of its member base in the mining industry, owing to mining companies' having established and long-standing relationships with preferred consulting engineering companies, predominantly. This, Campbell says, leaves a lesser opportunity for other consulting engineering companies to access work and projects.
"We are now in the process of working on advocating to the mining industry how [they] might be able to use more Cesa member companies, in partnership with the ones they have had historical relationships [with]," he highlights.
This, Campbell says, can be used as a mechanism to address capacity challenges, future expertise development, and even in a manner that would assist the mining industry to meet some of the prescripts in the Mining Charter.
However, he states that Cesa is not looking to disrupt legacy relationships mining companies may have with certain consulting engineering firms, but is instead, "looking to encourage broader growth of those relationships between mining industry and Cesa member companies".
In doing so, Campbell says Cesa is hopeful of spurring and encouraging a process of complementary succession for emerging or smaller consulting engineering firms, many of which are members of the organisation.
"We are looking to encourage broader growth of those relationships between the mining industry and Cesa member companies to establish a broader relationship with sector players. We aim to strengthen our partnerships with the mining industry and with voluntary associations," he explains.
The organisation strives to hold its members accountable to ensure quality standards are maintained in the industry while continuing its efforts in establishing partnerships and expanding opportunities for its member base.
"We have a responsibility to ensure that our members act with integrity and provide quality, value-for-money services to strengthen and support the mining industry. We will continue to work at strengthening this relationship in the hope that there will, eventually, be a breakthrough," he concludes.