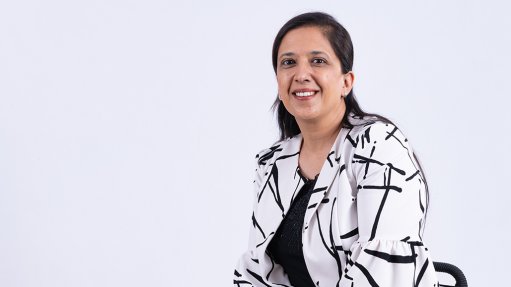 SAFEERA LOONAT KPMG South Africa's mining experts moderated two separate plenary sessions that showcased insights on hydrogen and wastewater in mining while discussing environmental, social and corporate governance
Advisory firm KPMG was a sponsor at this year's Investing in African Mining Indaba – held at the Cape Town International Convention Centre last month – where its energy and natural resources team engaged with mining and industry executives.
KPMG South Africa's mining experts also moderated two plenary sessions to provide insights on hydrogen and wastewater in mining while discussing the importance of environmental, social and corporate governance (ESG).
Hence, KPMG focused on the current state of wastewater in the sector, new opportunities through technology, developments and innovation, and how this relates to sustainable development goals.
"Our objective was to be part of, and understand, the conversations taking place in the mining sector that are impacting on business and society," says KPMG executive director and energy sector head Safeera Loonat.
KPMG aimed to spark a conversation on the issue of wastewater and, consequently, highlight the importance of water resource management in mining by discussing the issue of water being polluted by mining activities, she adds.
The subsequent impact of polluted water on the environment and the surrounding communities which, ultimately, affects long-term economic development, was also discussed.
Further, KPMG also participated in discussions about hydrogen opportunities in Africa.
Loonat explains that geopolitical events such as the twenty-seventh United Nations Climate Change Conference and the Russia-Ukraine war have occurred since the release of the South African Hydrogen Society Roadmap in February last year.
As a result, she says South Africa needs to adapt to remain competitive in the global hydrogen space.
Hence, KPMG highlighted three key areas in the mining sector and the broader economy for hydrogen at the Indaba, including hydrogen's role in energy security for the mining industry and the mining industry's role in fostering a hydrogen ecosystem.
Firstly, in terms of the impact of carbon border adjustment mechanisms, the company determined that the mining sector needs to stay "ahead of the curve" to plug carbon leakage considering the critical role that the sector plays in the global value chain for many industries, and the global transition towards a low carbon future.
Secondly, Loonat notes that the mining industry can help stabilise energy supply in South Africa, which, consequently, contributes towards business sustainability and the local Just Energy Transition.
"For this reason, we expect continued investment by the mining industry in the energy space," she comments.
Thirdly, KMPG noted that ecosystem development is being fostered by significant investments, with Loonat highlighting that greater urgency around such development is expected, as transformation of the energy landscape enables growth for the industry.
"KPMG's aims were met, owing to the participation of a knowledgeable and robust group of panellists who responded to topics shared from the perspective of industry, government and funding institutions. As a result, the audience gained new perspectives on these topics and it provided KPMG with an opportunity to work with colleagues on stage to provide the warranted air time," she says.
To aid the establishing of a local hydrogen economy while reducing wastewater in mining, KPMG provides advisory and assurance services for clients on how to progress and develop their key performance indicators (KPIs).
"For our advisory clients, we provide advisory services on how to build the governance of ESG and develop a sustainable KPI reporting model. We aim to grow KPMG's energy and natural resources sector to work with our clients as the ever-developing stakeholder requirements in ESG reporting are shaped," concludes Loonat.