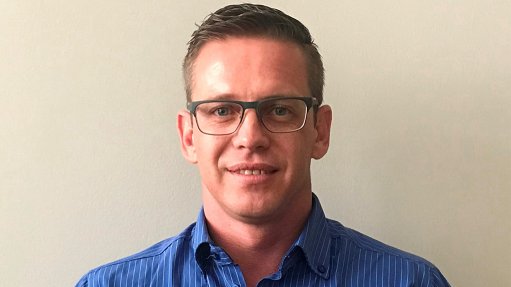 SHAUN COMBRINCK The main challenge posed by the Covid-19 pandemic for businesses was also to mitigate the economic impact of the associated lockdown
Power transmission products distributor Bearings International (BI) was heavily focused on the mining sector during all stages of South Africa's national lockdown, which was triggered by the global Covid-19 pandemic.
BI product manager Matthew Tyler and mining business development leader Shaun Combrinck highlight that as mining companies were still operating – even at a lower capacity – BI was able to engage with its customers through online meetings.
"Our breakdown service has been exceptional throughout all levels as the company was designated as an essential service provider."
BI's branches have been on call 24/7 for mining sector customers and have provided "great service with top quality brands". This also includes the company's field service team, "that has done exceptional work for our end-users", they note.
However, Tyler and Combrinck tell Mining Weekly that the main challenge posed by the Covid-19 pandemic for businesses, apart from ensuring social distancing and related precautions to prevent the spread of the coronavirus, was also to mitigate the economic impact of the associated lockdown.
As such, online auctions, tender processes, meetings and engagements are the new means of making contact with end-users and BI has adapted extremely well in this regard, they state.
Further, for the conveyors and components market specifically, BI has been distributing the Cooper split bearing for over 80 years and the product is well entrenched in the mining industry.
The advantage of the Cooper split, the company says, is the ease of changing the bearing in-situ. This saves on downtime and gets the plant up and running in a shorter time.
"The main application in the mining industry is on conveyors as they are usually fitted on the drive side between the drum and the gearbox. This eliminates the removal of the coupling or a shaft mounted gearbox to change a bearing.
"The other popular application is on a main ventilation fan which is in the trapped position – where the bearing is removed from around the shaft and not down the shaft removing motor."
The Cooper split comes with a variety of sealing options from the standard felt seal, seals that can operate in submerged conditions and the Labyrinth seal for higher speed application.
Some of BI's other products which are suited for conveyor applications include Dodge solid block bearing units, and Dodge gearboxes and field services.
The benefits of these products, Tyler and Combrinck add, are the ease of fitting to the conveyor pulley, minimising downtime, as well as the value adds of providing field service and on-site training on the company's products.
"Even before the pandemic, we had great successes and feedback from our end-users."
The company is currently busy with several projects in this field, with the details to be revealed at a later stage.