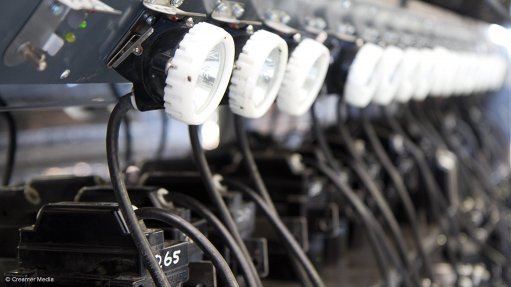 Photo by: Duane Daws
TORONTO (miningweekly.com) – The Ontario provincial government of Wednesday launched a comprehensive mining safety review to improve the health and well-being of workers in the sector, heeding calls for reform after two miners died at Brazilian diversified mining group Vale's Sudbury operations in 2011.
Starting early in the New Year, the province's chief prevention officer would lead an advisory group of industry, labour, health and safety representatives to begin a sweeping review on a wide range of areas within the sector.
The review followed months of intense persuasion by several unions, families and friends of the two men – Jason Chenier (35) and Jordan Fram (26) – killed in a June 8, 2011 accident at Vale's Stobie underground mine, near Sudbury.
Toronto-based Vale Canada, which owns and operates the operation, was in September fined a record C$1.05-million for the death of the men after Vale Canada pleaded guilty to three charges in a plea bargain, which some had billed as a betrayal of workers and their families by the provincial government.
"We are counting on this review to produce timely and meaningful action to significantly improve health and safety in our industry," United Steelworkers Local 6500 president Rick Bertrand said.
Wendy Fram, chairperson of the MINES Committee, a committee established by volunteers with the mission of protecting mining industry workers, added that the announcement was a "huge leap forward towards ensuring the safety of the men and women working in this industry".

The review would look at, among other things, technological advances such as new bolting and reinforcement techniques to prevent collapse and rock bursts; examining the education and training of employers, supervisers, and workers on injury prevention to identify skills shortages and gaps in qualified health- and safety-related expertise; ensuring appropriate ground stability and water management practices methods were being used; confirming proper use of barricades and warning systems, particularly with respect to open holes.
A Ministry of Labour investigation had found that on the night shift the two workers were tending a hang-up of wet muck in the ore pass, when there was a sudden and uncontrolled release of muck, sand, and water through the transfer gate, burying one worker and hitting the other, which was found to be the result of Vale not dealing with water issues in the mine.
Vale at the time of the fine said: "We have concentrated significant efforts and resources on understanding what happened at Stobie mine on June 8, 2011, and we have come very far in terms of implementing the recommendations that were made following this incident."
According to government information Ontario was the top destination for mining investment and production in all of Canada in 2011, with a total value of mineral production reaching $10.7-billion. The province's mining sector employs 27 000 people, with another 50 000 jobs in processing.