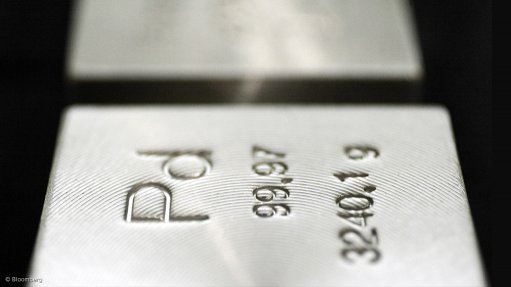 VOLATILE MARKET STRUGGLES Platinum miners lucky enough to continue their operations are finding it difficult to obtain capital to maintain their projects
Photo by: Bloomberg
With the platinum sector currently battling because of low platinum prices, miners are forced to deal with tight budget constraints and are, therefore, unwilling or unable to spend money on attending to problems, such as the maintenance or replacement of transfer points, says specialist transfer chute manufacturer WEBA Chute Systems MD Mark Baller.
He tells Mining Weekly that not many platinum projects are under way in South Africa, with those miners lucky enough to continue their operations finding it difficult to obtain capital to maintain their projects.
However, Baller says WEBA Chute can alleviate the situation by providing miners with effective transfer chutes.
"We offer miners a 'life-of-product service', which covers inception, at which point we measure, design, engineer, produce and install the chute, and provide maintenance services after installation."
WEBA Chutes has provided the largest platinum miner in Zimbabwe with three chutes in July and two chutes in November.
The miner was struggling with large lump sizes of ore of up to 800 mm in size, which was blocking the transfer system and usually took up to two hours to unblock. The large lump sizes were also leading to maintenance challenges, as the material is abrasive, says Baller.
"This damaged the system's transfer points, which needed to be adapted to enable them to handle the impact of the transferred material."
He says this led to losses in production time, as the miner's processing plant was subjected to unplanned downtime because the transfer points needed to be fixed frequently.
"We had to ensure that the chutes for this client, which mines platinum between Harare and Bulawayo, would accommodate the material that was being processed."
Baller says the chutes use the cascade system, where the material being transferred forms a barrier against the lining of the transfer point, with the transferred material building up to form a surface against the transfer point to protect it from the impact of the material.
"Our goal is to help miners during these tough times, and save them money and the worry of maintaining transfer points. This way, we hope to build long-lasting relationships with our clients," Baller notes.