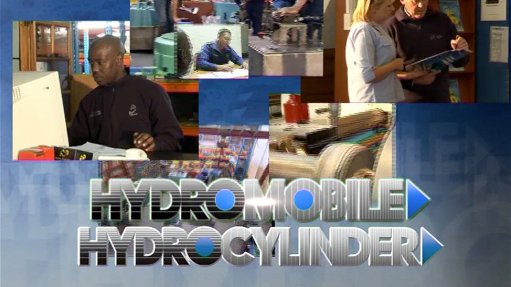 In 1991 Hydromobile was started as a hydraulic company importing hydraulic filters, mono block valves, and miniature power packs. The company was started as an alternative to the normal suppliers of the day with an idea that if you could supply quality alternative components at reasonable prices and have stock, it would be possible to survive in the industry.
After a very short time it became evident that the hydraulic industry in South Africa had been looking for an alternative to the standard run of the mill companies, as customers were not receiving good service on a daily basis, and suppliers generally did not carry stock at competitive prices. Hence a new era began in the industry.Within 4 years of starting out in the hydraulic industry, Hydromobile had secured the sole agencies for Dinoil, Filpro, Hydrapp, MHW, Hystar and Vivoil. At this point in time we were able to supply nearly all products required for simple hydraulic systems, and were developing very good relationships with existing hydraulic companies.
In 1995, Hydromobile decided to open a workshop to build and produce hydraulic power packs. Up until this time, the company had been supplying many miniature power packs to the lifting industry, and once again it was seen, that customers were begging for faster quotation times on hydraulic systems, and quicker turn around times on the manufacture of power packs. For Hydromobile to succeed in this venture, we had to be different, and provide a fresh train of thought to the power pack manufacturing process.
This we duly did, and within 3 years of starting our workshops, we were proudly quoting, building and delivering power packs to customers before our opposition had even quoted them. Today there isn't a project too big or too small which, Hydromobile will not tackle. With our technical staff and engineers we are able to ensure that our customers receive the correct power pack first time round, and in the event of our customers requiring a total turnkey package we are able to offer this service with all the necessary expertise, dedication and enthusiasm as demanded by the industry.
Over the last few years with ever declining market in South Africa, we at Hydromobile have had to continue to be innovative in an increasingly competitive market. Today Hydromobile has the sole agencies for Aron proportional valves, Dinoil directional valves, Eurofuid manifold blocks and manifolds, Filpro hydraulic filters, bell housing, couplings, filter breathers, level gauges, Flucom cartridges, Hystar directional valves, modular valves, piston pumps and vane pumps, Hydrapp power packs, MTC relief valves, check valves, over centre valves, pilot check valves, Zhenjiang hydraulic motors, SAIP hydraulic accumulators, Mintor level gauges, dip sticks, filler breathers, Vivoil gear pumps, flow dividers, double and triple pumps.
Although the future will always remain unpredictable, we at Hydromobile will always strive to go ahead of our game and to provide our customers with a level of service which will be unmatched by any of our rivals.