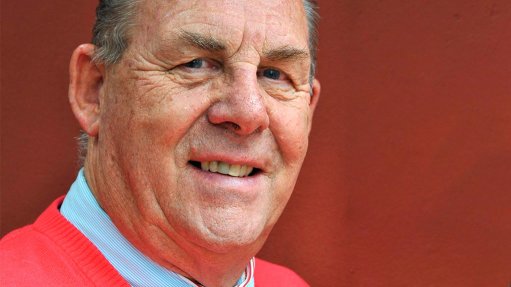 DAVID MICHELLE Genflex Hydraulics' director has appointed Hein Ras to oversee its repair division
Local hydraulic solutions provider Genflex Hydraulics opened a hydraulic cylinder repair division at its factory in Alrode South, in Alberton, earlier this year.
Previously located in Pretoria, the company decided to relocate its repair division to larger premises, owing to an increase in demand for professional repair services.
"The demand for cylinder repairs has increased threefold over the last six months with all of our branches reporting an increased demand for this service," said Genflex director David Michelle adding that the company has appointed Hein Ras to manage the new and expanded division, as he brings a wealth of experience to the Genflex operation.
"[Ras] will be responsible for establishing the new cylinder repair workshop, as well as ensuring that all cylinder repairs are on schedule and meet the required quality standard," says Michelle.
He notes that Genflex has invested over R400 000 in the new facilities. The company has also increased its staff complement, employing two additional fitters and turners, as well as acquiring new machinery.
24/7 Genflex Service Vans
Since the launch of the Genflex 24/7 technical support service van in 2013, Genflex has introduced these service vans in the Richards Bay, Pinetown, Port Elizabeth, Durban Harbour, Boksburg and Alberton regions.
"These service vans assist not only our customers but also other industry players who experience technical breakdowns or problems associated with their hydraulic hoses and fittings, steel pipes and industrial earthmoving machinery," says Michelle.
He recounts that, since the initial launch of the service van, there has been increased interest in the 24/7 service support vehicles, noting that the company will also be offering this facility to the Cape Town and Delmas regions in the near future.
Genflex Hydraulics supplies a vast range of hydraulic hose fittings and associated components including hydraulic tubing, component fittings, quick-release couplings, airline fittings, nylon tubing and nylon fittings for the mining, construction, railway and general industrial sectors.
During its 24 years, the Level 4 black economic- empowerment company has expanded significantly, opening branches in strategic areas in all the big South African cities, as well as in Welkom, Vaal, Pinetown and New Germany, which has increased the company's exposure and resulted in improved sales and profits.